We didn't find anything nearby, but here's what's happening in other cities.
4 events in all locations
-

House of Blues San Diego, San Diego, CA, US
8 tickets left on our site
Zion I Tickets tour venues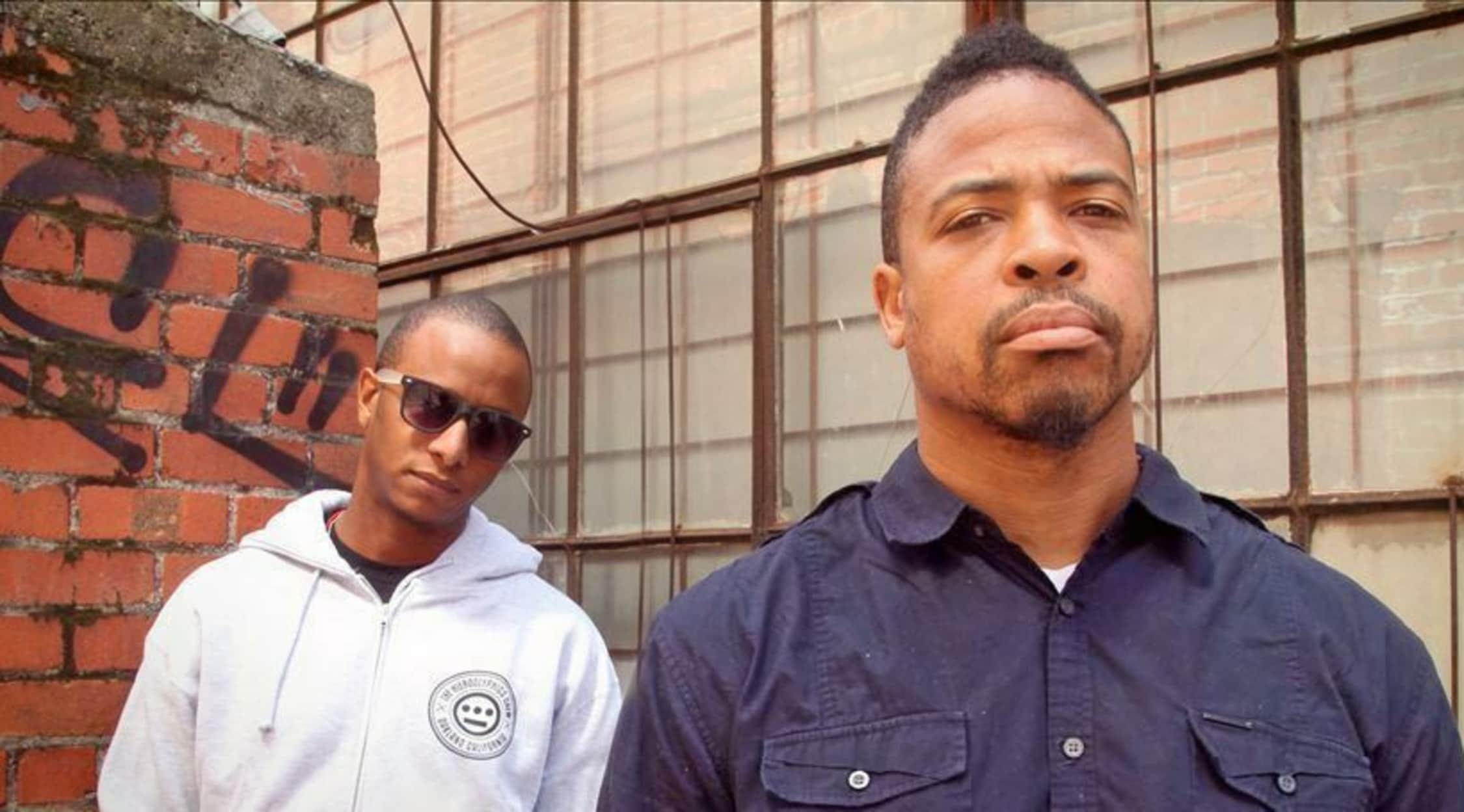 Rovi
Zion I Tickets
Zion I Tickets
From Oakland, California, Zion I is a hip-hop duo, featuring producer DJ AmpLive and MC Zumbi. Zion I blends Amp's innovative production techniques, that mix live instrumentation and samples, with Zumbi's upbeat and socially conscious techniques. They released their first single, Inner Light, under Ground Control Records, which drew the line for an album deal. To see this dynamic duo perform live, just browse StubHub for Zion I tickets. Make sure to secure your concert tickets today!
Zion I Concert Tickets
Zion I's album Mind Over Matter made its way to the airwaves in 2000. The duo has produced seven studio albums in total. It should be noted that their 2006 album, Break a Dawn, was a Japan exclusive, and their Heroes titled albums were collaborative works with The Grouch. Other highlights of Zion I's career include having their song, Go Hard, featured in the popular video game NBA Live 10. Listen to your favorite songs live from Zion I's albums by getting Zion I concert tickets from StubHub. It's fast, easy and convenient. For tickets to all your favorite concerts, just go to StubHub!
Zion I
Both AmpLive and Zumbi developed a passion for music in unique ways. AmpLive was drawn to the inner workings of musical instruments at an early age, reassembling his family's radios, which led to taking up the drums and the piano. While Zumbi developed a fascination with hip-hop in its early stages, hooked on Run-D.M.C. and Kurtis Blow. He said he was inspired by Q-Tip from A Tribe Called Quest. Zumbi penned his first rhyme around 1990 in high school, garnering confidence along the way. To learn more about Zion I and concert tickets, stay tuned to StubHub. StubHub provides the most up-to-date information when it comes to venues, concert schedules and ticket availability. Find out if Zion I is headed your way by visiting StubHub - your one-stop shop when it comes to entertainment!
Zion I Concert Tour
The duo's interest in music dates back to early childhood where they were inspired by Tim Scott. Zumbi and Amp teamed up with Sup and Richard Raymond to form a group called Metufour. They signed on with Tommy Boy Records but never made an album. The duo then signed on with Ground Control Records, with The Source Magazine nominating their debut album Mind Over Matter for Independent Album of the Year. If you'd like to experience Zion I live, just snag some tickets right here on StubHub. StubHub offers the best deals on tickets around so check it out today!
Zion I Tour Dates
With pioneering production techniques and optimistic and socially conscious lyrics, Zion I certainly puts on a captivating show. To see this gifted duo perform live, just click right here on StubHub! And while you're here, check out other hip-hop music tickets. StubHub makes it easy for you to check out ticket availability for all of your favorite bands with just a click of the mouse. So what are you waiting for? Get your Zion I tickets now!
Back to Top