We didn't find anything nearby, but here's what's happening in other cities.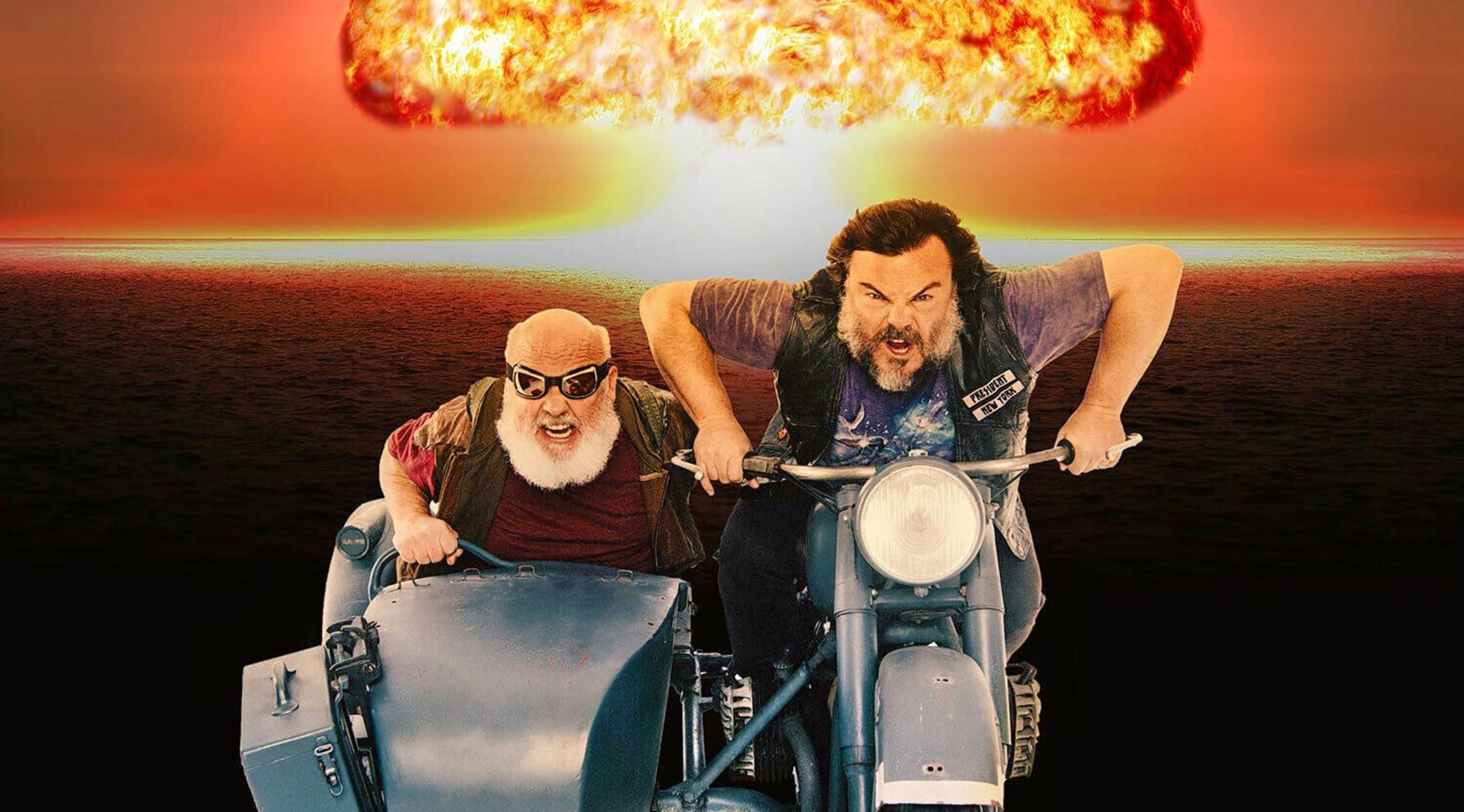 Rovi
Tenacious D Tickets
Tenacious D Tickets
Tenacious D is a popular rock comedy duo comprised of Jack Black and Kyle Gass. The pair has been performing since 1994 but didn't release a self-titled debut album until 2001. The popularity of Tenacious D really caught on with the release of its movie/soundtrack combo The Pick of Destiny. It has continued to release albums since then, including 2012's Rize of the Fenix and 2018's Post-Apocalypto. The band's live performances are an unforgettable experience that leaves fans laughing hysterically and rocking their hearts out.
Tenacious D and the Pick of Destiny
Tenacious D began performing at bars in 1994 when its only song was "Tribute." This song would later be recorded to become the first single off of its self-titled debut album and an inspiration for the plotline of The Pick of Destiny. The D quickly became popular locally, which led up to the duo having a three-episode television series before its first album was even released. After the success of Tenacious D, which peaked at No. 33 on the Billboard 200, the pair began work on a film. Tenacious D toured in support of 2006's The Pick of Destiny for a few years before following up with Rize of the Fenix. Most recently, the popular comedians released Post-Apocalypto in 2018. Jack Black has announced that Tenacious D is already working on a fifth album, but it likely won't be ready until after 2020.
Where can I buy Tenacious D tickets?
Tickets to all upcoming Tenacious D concerts can be purchased at StubHub.
Will Tenacious D tour in 2019?
Tenacious D is currently touring the US. During the tour, Tenacious D will also be participating in some festivals, including Lollapalooza and Rock in Rio. Brazil's Rock in Rio will be the only international show this year.
Is Tenacious D coming to a city near me?
Tenacious D is on its way to Arizona, California, Colorado, Georgia, Louisiana, Minnesota, Missouri, Nebraska, Nevada, Oklahoma, Tennessee and Texas for regular concerts. The duo can also be seen in Illinois and Brazil on festival stages. Some states have multiple stops, and others only have one.
Do live Tenacious D performances just feature Kyle Gass and Jack Black, or are there more band members that tour with them?
While Gass and Black are the only official members of Tenacious D, the band does have other members. Since 2005, John Konesky on guitar and John Spiker on bass have been both touring and session members. In 2012, the group added drummer Scott Seiver to its touring and session lineup. Since its 2001 debut, David Grohl, who is the well-known frontman of Foo Fighters and Them Crooked Vultures, has added some support on guitar. He can occasionally be seen performing with Tenacious D live, but this doesn't happen often.
What songs can I expect to hear on a Tenacious D setlist?
The group is currently touring in support of its album Post-Apocalypto, so the setlist will contain a decent amount of songs from this album. There will also be some favorites from past albums included as well. Tenacious D has typically been opening with "Post-Apocalypto Theme," which is the first track from the album. Other songs from Post-Apocalypto that have been on the majority of recent setlists include "JB Jr Rap," "Save The World" and "Woman Time." Fan favorites on the setlist typically include "Kickapoo," "Wonderboy," "Rize Of The Fenix," "Beelzeboss (The Final Showdown)," "Tribute" and more.
What can I expect from a Tenacious D performance?
Tenacious D performances are the perfect balance between rock and comedy. They heavily use an instrument toy called a Sax-A-Boom onstage, including performing a song of the same name.
Back to Top
Epic events and incredible deals straight to your inbox.