2 events near Ashburn, VA
-

Birchmere Music Hall, Alexandria, VA, US
70 tickets left on our site
Smithereens Tickets tour venues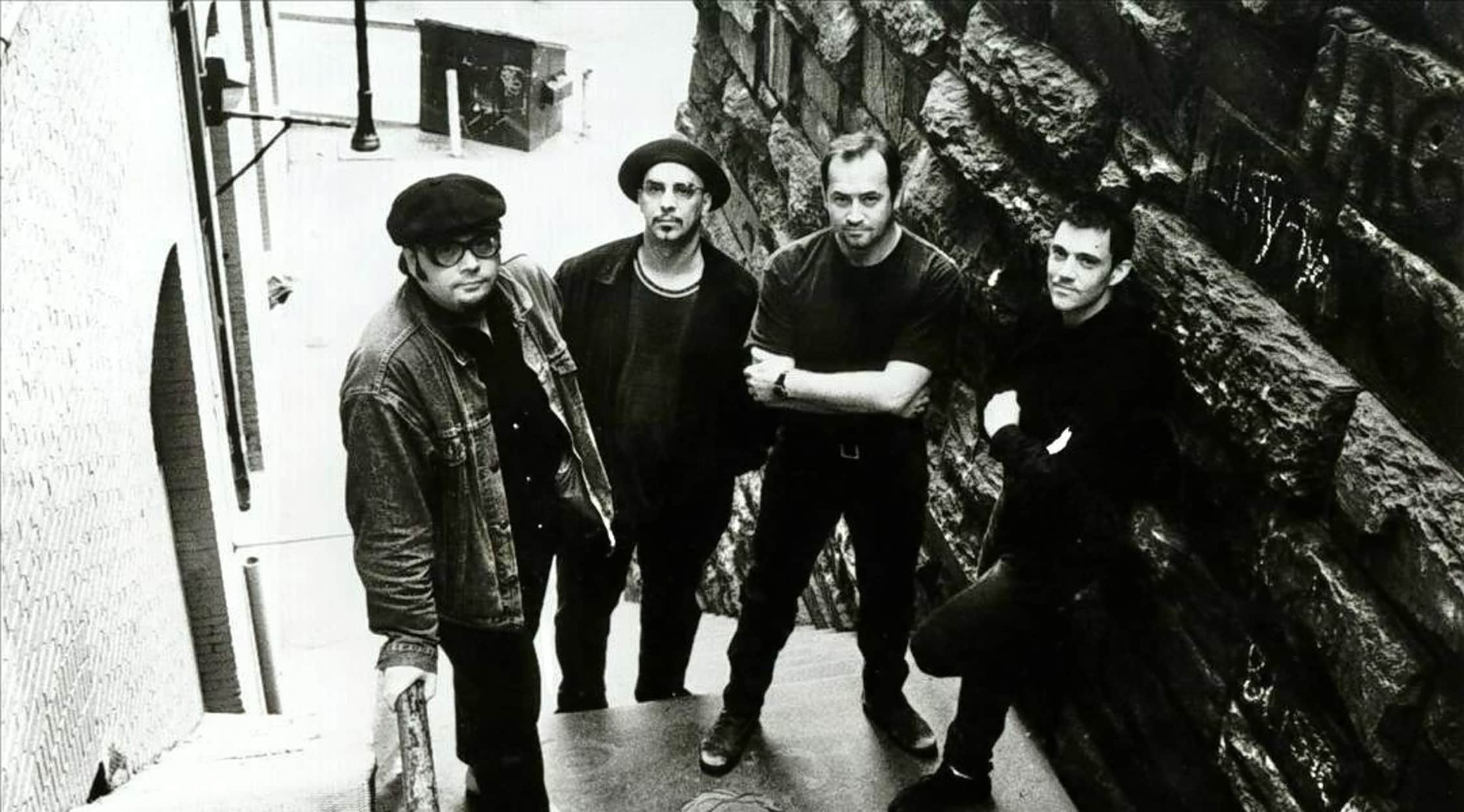 Rovi
Smithereens Tickets
Schedule
Now's your opportunity to be in the audience as the alternative rock band The Smithereens takes the stage for this year's slew of dates! This electrifying group has been dazzling audiences for years, and you don't want to miss a chance to watch them perform live in a city near you! Alternative rock aficionados of all kinds are traveling from cities all across the globe to see this fantastic rock and roll band tear up the stage! Seeing a magnificent alternative rock group perform their biggest hits on a big stage in front of you is an exhilarating experience you don't want to miss out on. So what are you waiting for? Click over to StubHub as early as possible, because tickets to witness an amazing show like this one will sell out like you wouldn't believe. Snap up a pair of concert tickets to see this sizzling group in person! Head right over to StubHub to check if one of these future dates works for you! As soon as you come across a live gig that works for you, mark your calendar as quickly as you can! Tickets are sure to be a top seller for a live performance from an explosive rock and roll band like this one. Act fast so you can beat the competition! Purchase your seats now before they're all gone! It's time to take a breather from the stresses of your hectic schedule to enjoy a fabulous night out at a live show! Not too many things can compete with the excitement of seeing a magnificent show unfold on a big stage in front of you. No matter what kind of big-name act you're seeing, a night of entertainment just can't be beat. Live shows like this one have dazzled audiences for years, and they regularly sell like crazy. You certainly don't want to miss a chance like this. Plus, it's easy to score a pair of tickets. Just a click of a mouse and you're good to go. Also, you can snap up some unbeatable prices at StubHub, and there's nothing like landing a bargain to see a fabulous show like this one. StubHub features several of the best deals out there, so make sure you snag one of them while you still have a chance! As soon as you come across a concert date and price that works for you, go right ahead and snap up your tickets in a matter of seconds. Act fast—there's no time to waste!
Live Show Experience
Tickets are now available to hear this explosive group's spirited tunes performed in a live setting! This is definitely a concert experience like you've never seen before, and it's one you certainly won't want to miss. These majestic crooners will take your breath away with their amazing guitar riffs, and their songs are so catchy that you won't be able to stop humming them to yourself long after the concert is over. Snap up a pair of tickets now so you can enjoy this scintillating live concert! Bring a few of your friends and loved ones along, and be there for every magnificent moment. The second you snatch up a pair of tickets at StubHub, you get exclusive access to the best seats available for all the fantastic shows in a town near you. Don't miss a chance to be front and center at one of The Smithereens' irresistible live shows! StubHub regularly features the greatest seats on sale to the live gig of your choice, whether it's a smash Broadway musical or a rock and roll show. It's so easy to snap up some seats for an exciting night out. Be sure to set up some StubHub alerts, so that you know about upcoming concert dates and arenas for your favorite big-name act. Tickets to witness an electrifying live concert are available this second! Hurry, because tickets to see an enchanting live show sell out very quickly, so be sure to snap up yours while you still have a chance. Take some of your pals along, and get ready for a string of exhilarating moments! Purchase your seats while there's still some on sale, with just one click of a mouse! Do it before it's too late and you miss out on all the action!
Trivia
The band has collaborated with musicians such as Suzanne Vega and Belinda Carlisle.
About
This rock and roll group first formed in 1980 in Carteret, New Jersey. The Smithereens are best-known for playing infectious 1960s power pop tunes. They released their debut album Especially For You in 1986.
Breakthrough
The group's 1988 single "Only a Memory" shot to number one on the Billboard Mainstream Rock Tracks chart.
Back to Top