OUTSIDE LANDS MUSIC FESTIVAL TICKETS
We didn't find anything nearby, but here's what's happening in other cities.
-

Golden Gate Park Polo Fields, San Francisco, CA, US
Outside Lands Music Festival Tickets venues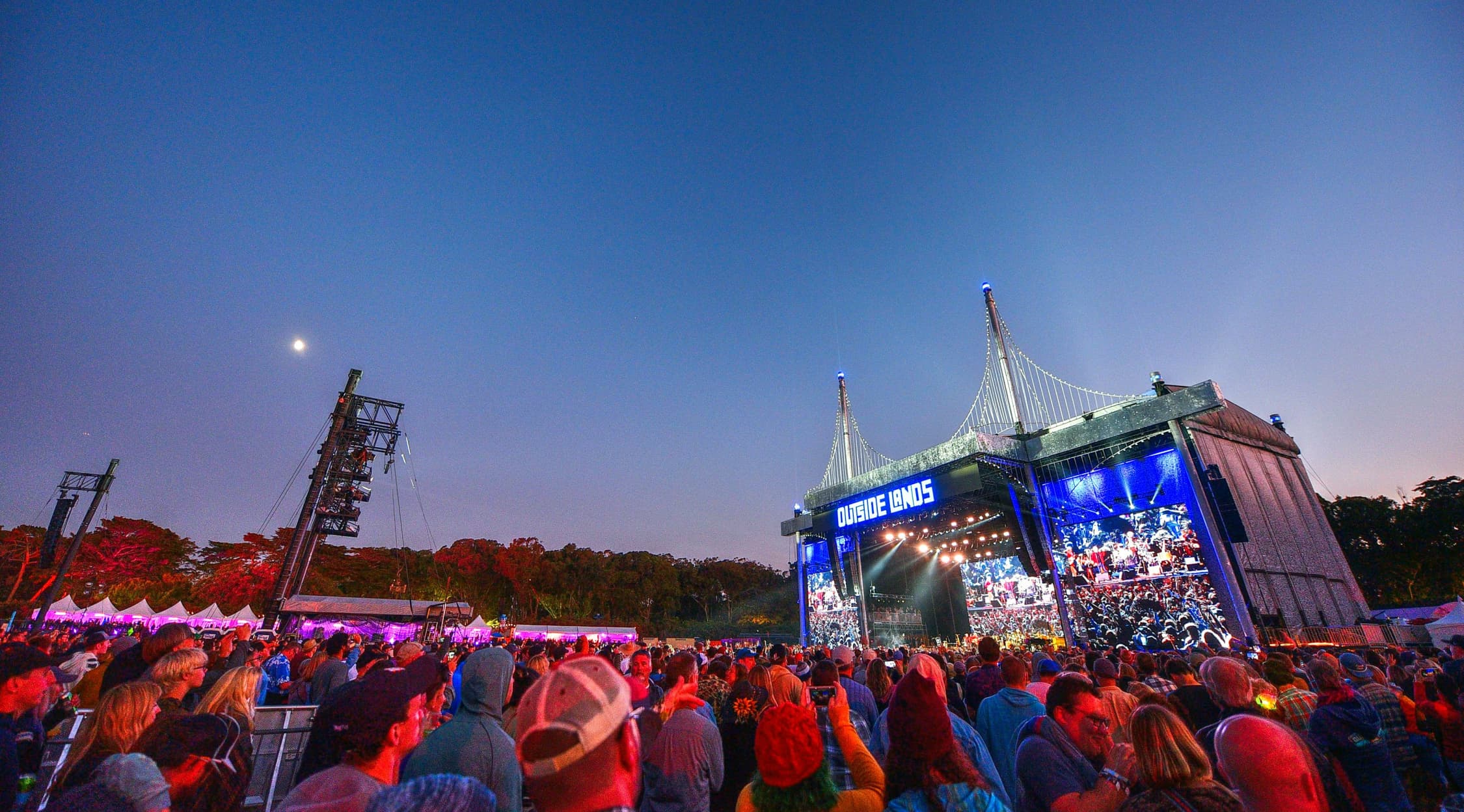 Zuma
Outside Lands Music Festival Tickets
Outside Lands Music Festival Tickets
Since it began in 2008, the Outside Lands Music Festival has been the go-to event in Golden Gate Park, San Francisco. With a series of performers like Paul Simon, Twenty One Pilots, blink-182, Childish Gambino and many others, the festival sees a huge flock of music lovers every year. Besides just music, the Outside Lands Music Festival event also provides plenty of other activities. Local artists show off their latest creations nearby. The event also partners with many local restaurants and breweries to bring delicious food and drinks right there to the festival goers. There are even a few comedy events filtered throughout the festival to keep everyone entertained.
Combining Music with Charity
One of the coolest reasons that you should go get Outside Lands Music Festival tickets is because you're also serving a great cause. The Outside Lands Music Festival hosts its own charity, the Outside Lands Works charity, to provide proceeds for non-profit art and music programs throughout the area. For many individuals, art and music is their go-to place of safety. The only way that they can find that escape is through some of the programs that Outside Lands Works supports. By attending the Outside Lands Music Festival, you have a chance to support something bigger than yourself.
Where can I buy Outside Lands Music Festival tickets?
Because a festival as popular as this can encourage criminals to sell false tickets, it's important that you buy your tickets from a secured vendor. StubHub has a series of ticket options for you to choose, so you can be sure that your festival experience goes smoothly.
Is there food?
The Outside Lands Music Festival partners with many different restaurants and food vendors in the area. There are many different dining options available no matter what diet you may follow. These include Gluten-free, vegetation and vegan options. There are also breweries that attend the festival with drinks available for purchase.
How do I know when my favorite artist is performing?
Luckily, the Outside Lands Music Festival has an app that you can utilize. It shows you who is playing currently and who will be playing next. A full schedule can also be found on their app. For those who receive a print program, the schedule is also posted with the program. Finally, you can find out further scheduling information from the Info Booth.
Does the festival utilize sustainable practices to protect the environment?
The founders of the Outside Lands Music Festival are incredibly conscious of the environment. Music festivals can provide a lot of trash and waste. This can take its own toll on the environment if not handled properly. As a means to protect the environment and allow the festival to be enjoyed to its maximum, it has partnered with other eco-friendly businesses. This partnership places a focus on recycling, refilling water bottles, composting waste, and offering a farmer's market for guests to enjoy while they're at the festival.
Is there an age restriction for attending the festival?
No! All ages are welcome to the festival.
What kind of shopping is available at the festival?
Local artists feature their own works of art that are available for sale. However, there are also numerous merchandise vendors with various forms of merchandise. Posters, apparel, coffee mugs, and other items can all be yours.
What kind of drinks is available at the Outside Lands Music Festival?
After you purchase your Outside Lands Music Festival tickets, you'll want to start making a list of all the alcohol tents to visit. Head over to Wine Lands for over 125 different wine selections from various wineries. Many of these wineries come from the local area. They offer samples, a single glass, or a to-go bottle. For those who prefer beer, you're not left behind. Beer Lands is the area devoted to the local brewing community. Finally, check out Cocktail Magic.
Back to Top
Epic events and incredible deals straight to your inbox.