We didn't find anything nearby, but here's what's happening in other cities.
There aren't any events on the horizon right now.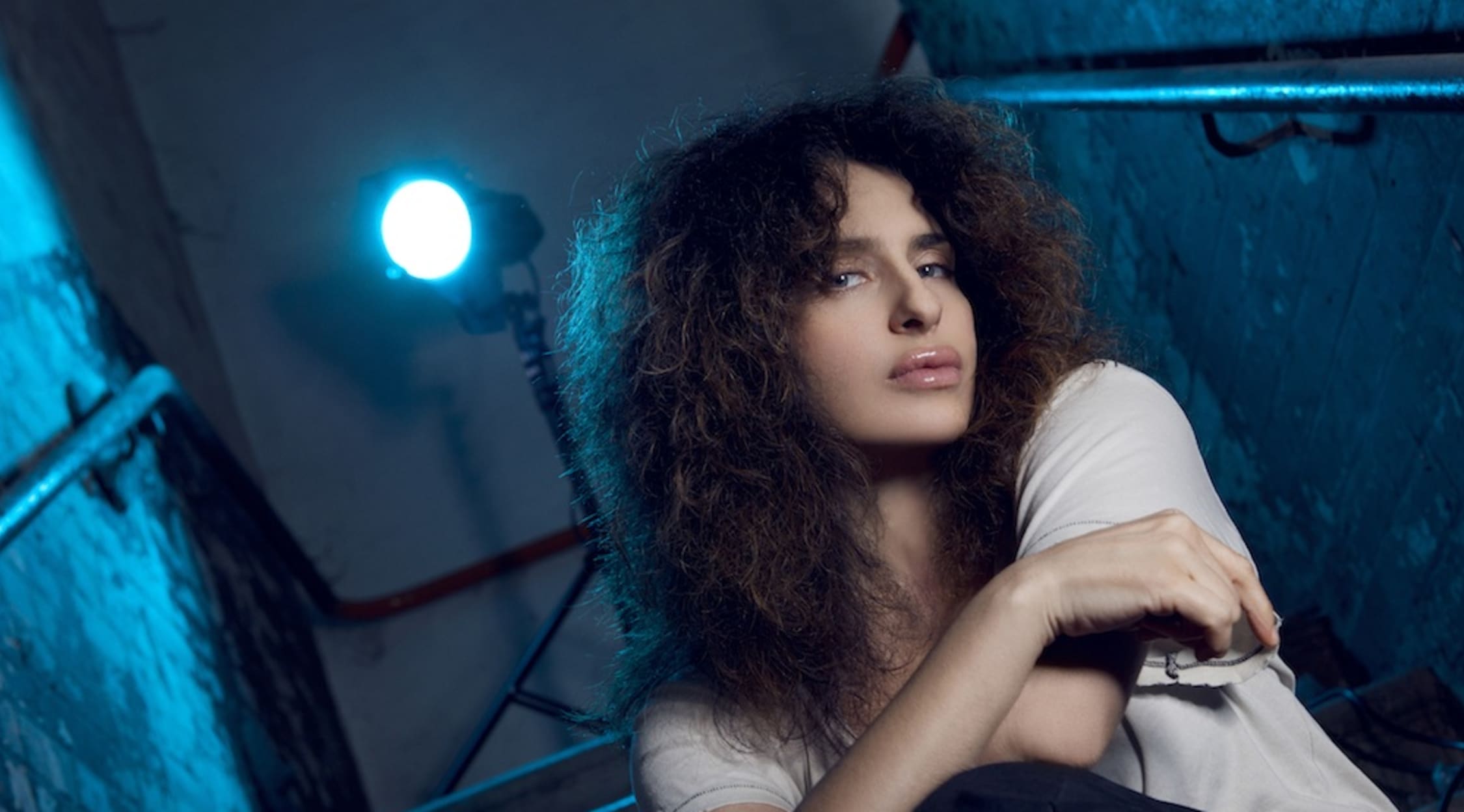 Rovi
Nicole Moudaber Tickets
Nicole Moudaber – The 2016 Tour
Nicole Moudaber will be coming to Nest in Toronto in December. You still have a chance to find tickets for this sold-out and highly anticipated show through StubHub. Set up an alert to make sure you get your tickets to this rare performance!
About Nicole Moudaber
Nicole Moudaber's life was changed by dance music, and now she is returning the favor. The Lebanese star (who was born in Nigeria) was forever altered by the drums of the infamous Tunnel Club in New York, and since then, she has dedicated her boundless energy to finding new ways to share that vibe.
After spending years as a promoter in London (and before that, Lebanon) and countless hours of preparation in her studio, Moudaber burst into the EDM scene like a record-wielding Minerva. Carl Cox, a mentor and close friend, gave her a boost in 2009 in DJ Mag, in which he named her one of the most underrated DJs of the year. Four years later, Moudaber is out of the wings and in the spotlight.
One of Moudaber's deepest beliefs is that music has the power to bring humans together in unity. The drum, whose beats are among the first musical sounds created by humans, remains at the core of the music Moudaber creates and plays. The diversity of her inspirations and her talent for creating hypnotic club experiences bring harmony to every dance floor.
As a child in Nigeria, Moudaber was exposed to the mesmerizing tribal rhythms of musicians like Fela Kuti. This was her initial exposure to the drum's power. In 2000, she relocated to London, where she rapidly became a part of the city's incomparable club scene and worked for Turnmills as a promoter. She also launched her own party in Beirut, christened "Soundworx". Her tireless desire to unite humans through music could not have been proven more clearly than at the first Soundworx party, at which people of all classes, religions, and nationalities danced together under the night sky near a bombed-out, abandoned cathedral and mosque.
Moudaber then took her party to London, establishing its character from the ground up and successfully pulling it off. Her talent for working ahead of the curve led to her booking of Paco Osuna's first London performance, in addition to many luminaries in the techno and house worlds. Working behind the scenes, however, was not enough for the aspiring DJ. Soon, she was behind the decks, developing her sound. Her visionary talent revealed itself in her enchanting, diverse sets. Her next step was to convey her passion through production, and she enrolled in the world-famous Point Blank music school to learn the basics. From there, there was no going back. She remixed "Chemistry" by Carl Cox in 2012, which stayed on Beatport's techno charts for three months and earned her an IDMA Award that year.
In the years since her "Chemistry" remix hit the charts, Moudaber's career has risen swiftly and steeply. She has traversed the globe, performing everywhere from cool little dives to massive stages at festivals like Awakenings, Electric Daisy Carnival, Time Warp, WMC, Glastonbury, and Exit. Moudaber also curates MoodRAW parties that take clubbing back to the raw, grimy space where it first began. She also curates the more exclusive In the MOOD events, which have sold out at BPM in Mexico and WMC in Miami.
Driven by the need to continually attain the highest achievements, Moudaber is developing her own day-long festival to take place in Coney Island in New York. She is also in discussions to have her own stage at several large-scale EDM festivals. She is a regular DJ at Carl Cox's Revolution event in Ibiza, and she has been welcomed into the Circoloco crew at the pioneering DC10. Her sets are full of drama and passion, and she creates musical adventures designed to reach the partiers on a deep level.
Apart from keeping a busy touring schedule, Moudaber has formed Mood Records, her own label. Mood Records has become a tastemaking platform, looked to by countless dedicated and new fans of techno. Mood Records has released tracks from legends such as Carlo Lio, Joel Mull, Stacey Pullen, and Carl Cox. Moudaber has progressed rapidly as a producer, thanks to her hard work and dedication. Originals and remix work have cemented her status as a high-quality producer, and her skills are evident in her work with Skin from Skunk Anansie. This emotive set of tracks highlights Moudaber's ability to transport the listener to higher heights and deeper depths within electronic music.
Moudaber's curation skills and diverse taste in music also manifest themselves in her radio program, In the MOOD, produced by the same team who work on programs with Adam Beyer and Carl Cox. The show has global syndication and airs on 55 FM stations around the world. It is also available every Wednesday on Mixcloud.
An ardent human rights campaigner, Moudaber studied Combined Social Sciences and earned straight As before her passion for music overtook her life. Her dedication to combating inequality in all its incarnations runs deep. Recently, she began working with New York's Lower East Side Girls Club. Human rights are a crucial part of Moudaber's personal ideology, and this inspires her to keep sharing her music, uniting dance floors, and spreading the love all over the world.
As she anticipates the arrival of her EP collaboration with Skin, a massive one-day festival, unique productions for legendary labels, and remixes through her own label of some of the biggest names in EDM, Moudaber presides over a realm that continues to grow. The future is rife with exciting opportunities.
Moudaber is a hard-working, innovative, and professional producer and DJ who has become an EDM icon. From her long, wavy tresses to her relentless techno sets to her empowering, intense performances, she is part of a new class in electronic music.
Previous Hits
Nicole Moudaber's biggest tracks are "Somewhere in Our Minds", "Organic Love", "Can I Get Some", "Lumiere Tamisee", "These Walls are Made of Water", and "Sonic Language".
Trivia
Nicole Moudaber's 1996 "Trashy Renaissance" party in Beirut featured international DJs, such as Anthony Pappa and Paul Van Dyk.
The Nicole Moudaber Concert Experience
With a decade of DJ experience and a pioneering catalog of remixes and originals, Nicole Moudaber puts on a show unlike anything you've seen before. Her sets are some of the most exciting and empowering in EDM today, and she works tirelessly to unite the dance floor in love and respect. Don't miss out on your chance to see Nicole Moudaber live and in the flesh!
Back to Top