2 events near Ashburn, VA
-

Tally Ho, Leesburg, VA, US
26 tickets left on our site
4 events in all locations
-

XL Live, Harrisburg, PA, US
71 tickets left on our site
-

Jergels Rhythm Grille, Warrendale, PA, US
14 tickets left on our site
-

Whisky A Go Go, West Hollywood, CA, US
17 tickets left on our site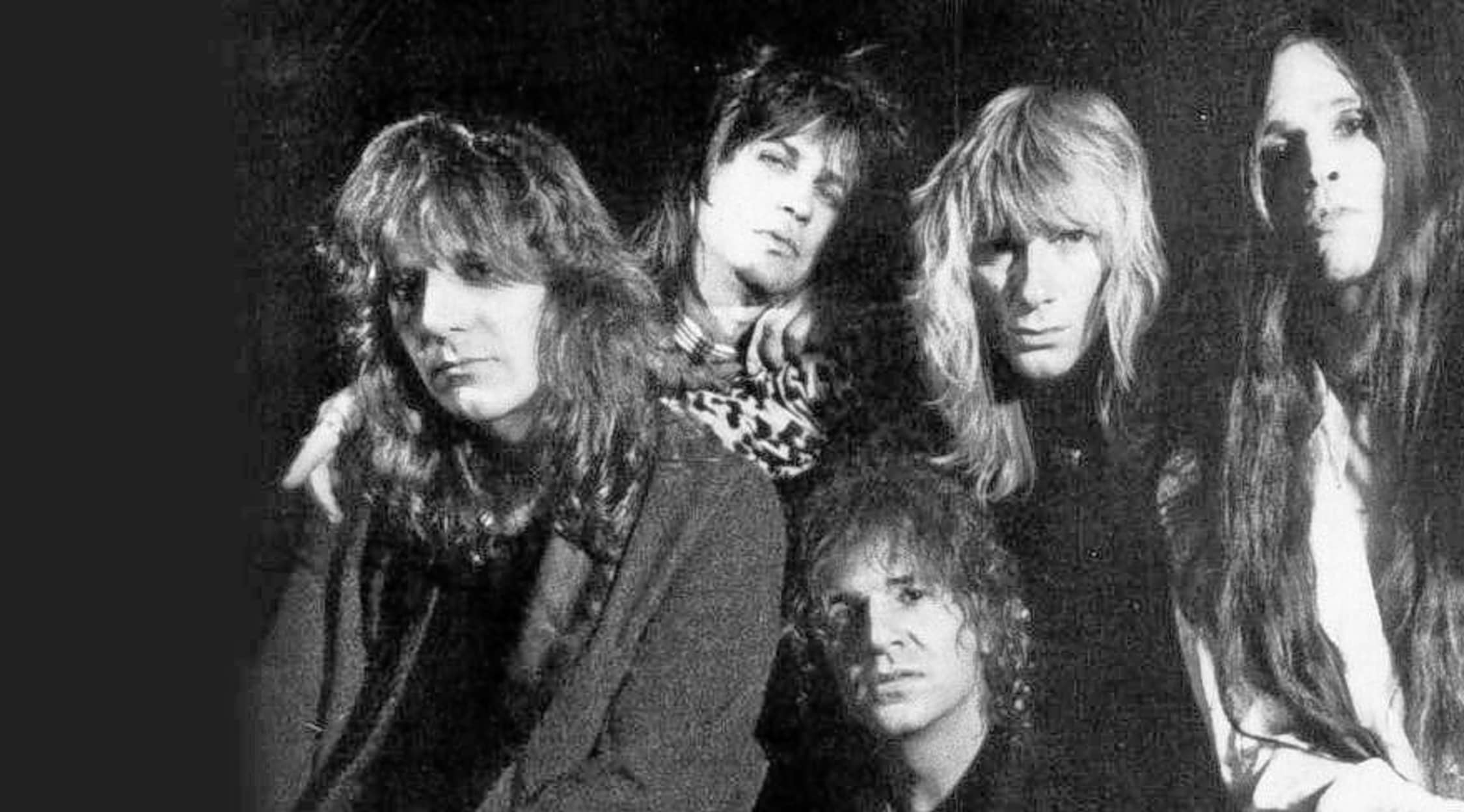 Rovi
Kix Tickets
Kix - The 2015 Tour
Legendary hard rock glam metalists Kix are back and better than ever, taking nearly four decades of non-stop musical greatness out of the studio and back to the stage as they ramp up for one of their biggest and most highly anticipated tours yet. Don't miss the Kix 2015 tour as it makes its way to an area near you, with a laundry list of non-stop music events that will be kicking off at ground zero in Baltimore, MD. Can't catch Kix as they make their way to Baltimore? Keep calm, take a deep breath, and carry on because Kix is constantly adding monumental new tour events at surprise locations all across the United States, Europe, and beyond. Their current Maryland tour event is just the beginning of what just may be the biggest glam metal event of the decade, a small taste of things to come as these old guard legends kick it into hard rock high gear. Stay up to date on all their latest tour updates and concert info right here at StubHub - your number one resource on the web for all of your online concert ticket needs.
Kix's exciting return to the stage will be taking place at the legendary Rams Head Live, one of the most highly esteemed concert venue that the music world has to offer. A vestige of the days of metal past when glam ruled the airwaves and the rock was real, the Rams Head Live is the perfect destination to catch rockers as exalted, legendary, and esteemed as Kix. The Rams Head Live sits in the heart of Baltimore, Maryland, one of the music capitals of the world that regularly hosts the most awe inspiring names the music world has to offer. Kick your night off with some drinks in the cultural and entertainment crossroads that is Baltimore before you make your way to the Kix tour event, then continue to maraud the town after filling up on the high octane musical energy that is a Kix live gig for what will be remembered as the closest thing to Woodstock that Baltimore will ever experience.
Whether you're a longtime Kix fan that is coming off to see their triumphant return to the stage or you're an old glam metal revivalist that is just now getting into the music of the old masters, the Kix 2015 tour event is a must hear music event that has fans old and new, critics soft and hard nosed head over heels with excitement. Be sure to hop aboard the Kix 2015 tour train as it chugs, slays, jams and pillages its way into a local near you!
About Kix
Originally forming in 1977, Kix would take the slow road to mainstream success as they built up a small but fervent following on the metal and glam rock scene around their native Hagerstown, Maryland. They released several independent albums in the years leading up to their commercial breakout, fine tuning their musical discography and honing their live skills as they looked for the perfect blend of glam, metal, and hard rock that would allow them the mainstream success they knew they deserved. That day would come in 1988, the band's biggest hit to date that would see them dominate airwaves and radio charts for years to come, paving the way for a second mega success album in 1991 as well as a jaw dropping live album in 1992.
The band's momentum would slow down in 1995, and they parted ways with Atlantic Records as various band members left to start up their own side projects. Kix members would be responsible for several influential late 90s acts such as Funny Money, Jeremy and the Suicides, and Rhino Bucket, with the band eventually deciding they couldn't be apart any longer as they announced a legendary reunion event in 2003. The reunion would be a huge success and, despite some lineup changes, would bring Kix fever back to a fever pitch that has showed no signs of slowing since as they tour on the strength of their latest 2014 release Rock Your Face Off.
Previous Hits
The band's commercial breakthrough would come in 1988, with the LP Blow My Fuse lighting up the music world as it climbed to #46 on the US Billboard 200. Released on Atlantic Records, the album featured Tom Werman, Duane Baron, and John purdell in the studio, with the final product receiving a platinum certification for sales and receiving a coveted, near perfect 4.5 out of 5 score from the discerning critics at AllMusic. The album spawned a jaw dropping four hit singles, including "Get It While It's Hot", "Cold Blood", "Blow My Fuse", and the #11 charting "Don't Close Your Eyes".
The band's highly anticipated follow up album, 1991's How Wire, would be another commercial success that hit #64 on the US Billboard 200 and sold over two hundred thousand copies. The album received nods across the board from critics, including 4 out of 5 stars from AllMusic and a B- from Entertainment Weekly, with hits "Hot Wire", "Same Jane", "Tear Down the Walls", and "Girl Money" becoming instant glam metal classics.
Trivia
The band has gone through various lineup changes over its long history. The current lineup consists of Steve Whiteman, Jimmy Chalfant, Brian Forsythe, Ronnie Younkins, and Mark Schenker,with Forsythe and Younkins being the only remaining founding members.
The band has not stopped recording and releasing since their reunion, with two albums being released since 2003, including a studio record and a live DVD.
The Kix Concert Experience
Hold on to your hats and get practice your head banging, because the Kix concert experience is a super heavy hitting glam metal event that will keep you on your feet and rocking away all night long. These seasoned veteran rockers perfectly blend talent, finesse, and musical panache to create a once in a lifetime musical adventure that you will never forget. Don't miss your chance to catch these living rock legends live and in the flesh - get your tickets today!
Back to Top