We didn't find anything nearby, but here's what's happening in other cities.
There aren't any events on the horizon right now.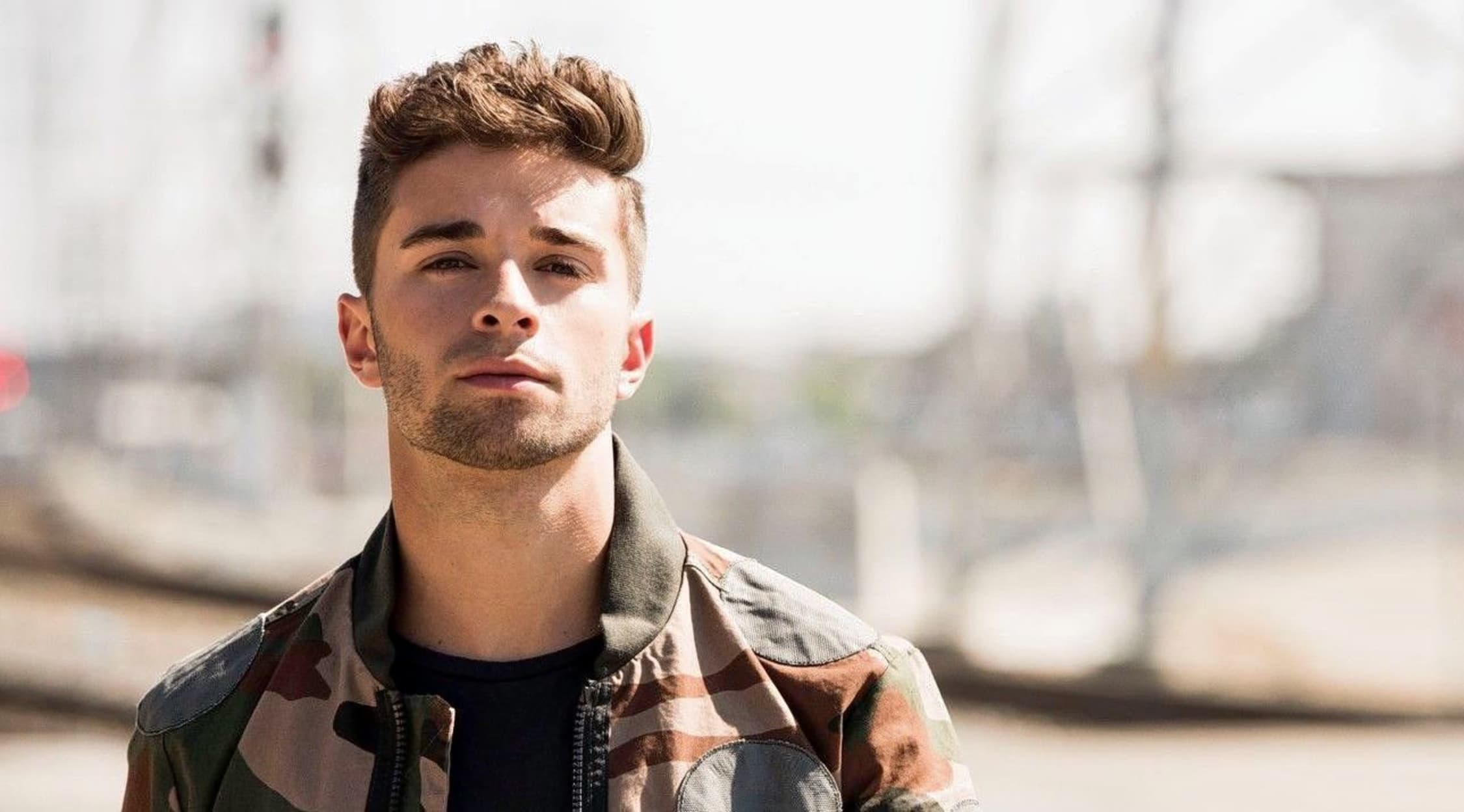 Rovi
Jake Miller Tickets
Jake Miller Schedule
Ever since Jake Miller catapulted his original material into cyberspace, the Florida native has been stockpiling a virtual horde of fans. His millions of disciples have billed themselves the Millertary and appear at his live shows donned in greasepaint and camo. They are committed to his seductive concoction of hip-hop and pop that also feature optimistic themes in his tunes.
To experience Jake Miller for yourself, catch him at venues like Freebird Live in Jacksonville, Florida; Newport Music Hall in columbus, Ohio; The Crofoot Ballroom in Pontiac, Michigan; House of Blues in Cleveland, Ohio; The Rave - Eagles Club in Milwaukee, Wisconsin; House of Blues in Chicago, Illinois; Granada Theater in Lawrence, Kansas; Slims in San Francisco, California; El Rey Theatre in Los Angeles, California; House of Blues in Anaheim, California; and more! In the past, Miller has performed alongside the A-listers like Sean Kingston, Flo Rida and Asher Roth at the Think Pink Rocks concert in West Palm Beach. He has additionally participated in the Orange Drive Miami Beach Music Festival as well as at the renowned Calle Ocho Festival in front of over 200,000 people!
Jake Miller Background
Hailing from Weston, Florida, Jake Miller taught himself how to play the guitar and drums at a young age. In high school, the multidimensional musician released homespun music videos on YouTube, which immediately set off a blaze across the Internet and drew in fans as well as piqued the interest of industry insiders. In an interview with KidzWorld.com, Miller explained, "I was at a university campus for orientation and I got a call from a label because they had seen one of my videos and right away they told me to come up to New York to do a showcase for them and I had never experienced anything like that before. I put off college for a year, I never ended up signing that deal but I thought maybe if they were interested I had something, so after that I kind of stayed home for a year. I worked my butt off for a year straight and got a manager and ever since I have been taking off to a whole new level."
Since then, this gifted artist has gone on to perform at events with other high-caliber performers and has garnered tremendous publicity. In 2012, MTV.com did the exclusive music video debut of his single, "I'm Alright" and that same month, Miller joined a Florida radio tour to promote "What I Wouldn't Give."
In March 2011, Jake Miller was privy to having a debut live performance like no other. He opened for legendary rapper Snoop Dogg in Pompano Beach, Florida, followed by serving as the opening act for rapper Mac Miller in Fort Lauderdale. But that was only just the beginning for Miller. Two months after opening for Snoop Dogg, he won the Kick it with the Band national competition sponsored by Samsung & T-Mobile. The contest was developed to spotlight some of the best music talent on the doorstep of stardom. As the victorious grand-prize winner, he took home $35,000 to use toward elevating his music career. The prize also included a music video with YouTube sensation Keenan Cahill. In the fall of 2014, Miller participated at the 2014 MTV EMA, both as a co-host and entertainer. Currently, Miller is pulling his weight in the studio and on stage, criss-crossing the nation on his latest tour.
Jake Miller Albums
Jake Miller issued his first album, Us Against Them, in 2013, which sold more than 33,000 copies. It also took the No. 5 spot on Billboard's Rap chart. The album immediately scored the No. 1 spot on the iTunes charts and also led to Miller being named as FoxWeekly's No. 1 "Artist to Watch."
Jake Miller Trivia
When it comes to trivia for Jake Miller, Miller describes himself as an open book.
"I do these things called 'Random Jake Miller Facts,' like #JakeMillerFacts so often, that they know everything about me at this point. I mean, I've told them all the little things, from I can solve a Rubik's Cube to I've memorized the first 100 digits of pi. If I had to think of something right now that I've never told them... OK, when I was born, my family already had a dog. They named it Nicky. They were going to name me Nick, but my grandpa didn't like that name, so instead, they named my dog Nicky and gave me the name Jake. So it was either Nicky or Jake for the dog or me, so I could have been a Nick," he explained.
Jake Miller Concert Experience
As one of the up-and-coming hip-hop acts of our time, Jake Miller has already earned recognition for his album, Us Against Them. Fans appreciate Jake Miller's talent, and you will too when you secure hip-hop music tickets of your own.
Here's your chance to head out to an exciting hip-hop concert loaded with moments that you'll be talking about with friends long after it's over. We all know there are a variety of ways to plug into your favorite music in today's day and age, but to see one of the hottest rap artists perform live on stage gives you a completely different perception and experience! Why miss out on the chance to listen to his lyrics and feel the beats coarse through your veins surrounded by hundreds of other fans who share in your passion for the music?
Jake Miller knows a thing or two about getting the a crowd going. So, toss aside that cardboard pizza and head out for a night of captivating music by Jake Miller. The concert experience is nothing short of exciting, as any fan can confirm, but it's still something that you have to embrace if you want to truly appreciate. When a talented rapper like Jake Miller takes the stage, the vibe is ever-present, giving you plenty of reasons to click off the big-screen and head out to see it all happen up close and personal as Jake Miller looks to put on yet another fantastic show for his devout fan base.
Back to Top
Epic events and incredible deals straight to your inbox.