We didn't find anything nearby, but here's what's happening in other cities.
There aren't any events on the horizon right now.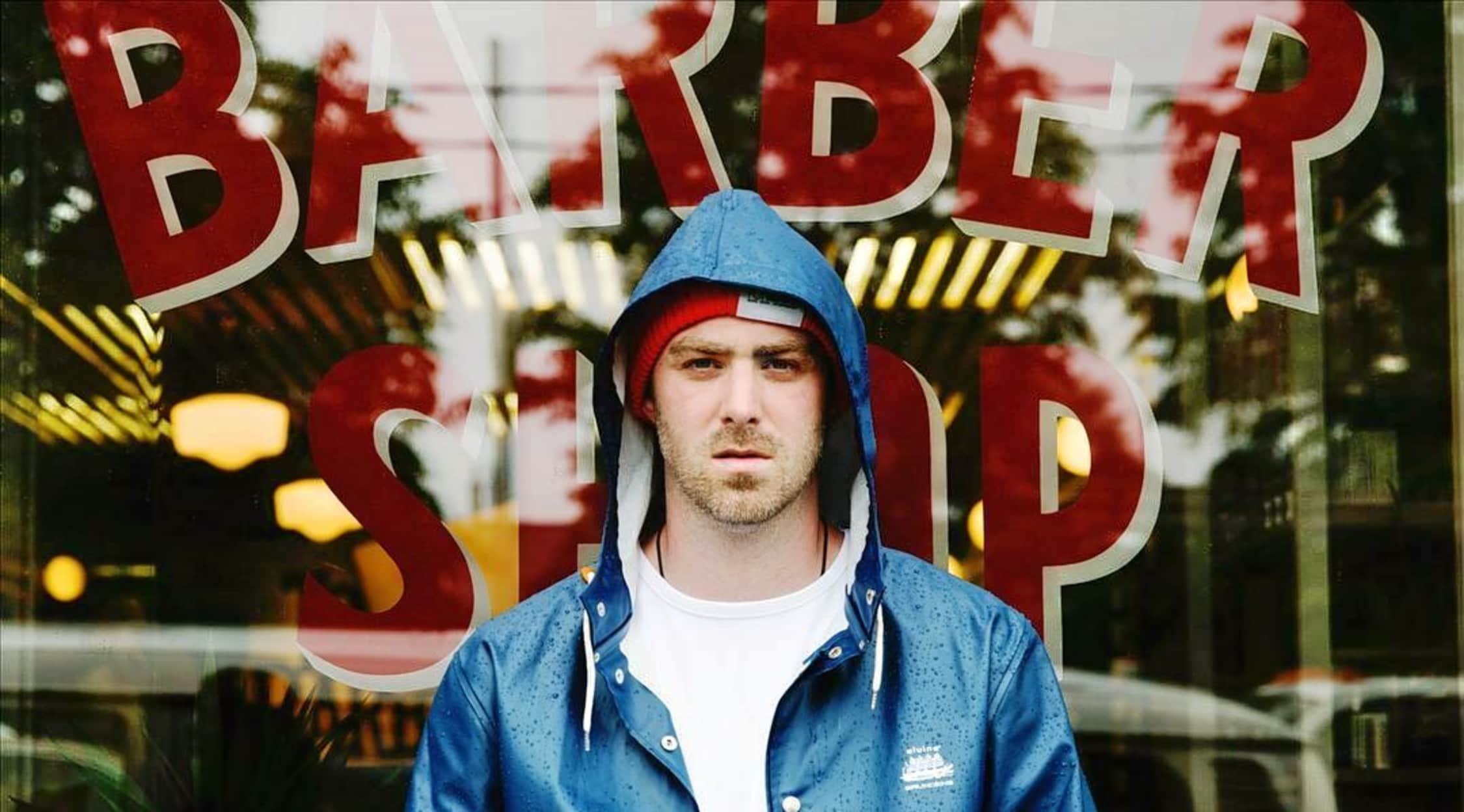 Rovi
Classified Tickets
Classified – The 2016 Tour
Whether Classified is performing at the Phoenix Concert Theatre in Toronto, The Garrick in Winnipeg, the Shaw Conference Centre in Edmonton, MacEwan Hall in Calgary, or any of the other premier venues booked for his 2016 tour, this renowned Canadian MC delivers one of the best shows in the industry. His latest round of live dates is set to be his biggest yet – a flawless showcase of his hot new tracks from his upcoming album Greatful. Don't miss out on your chance to see one of the best Canadian rappers today. Get your tickets now!
About Classified
Signed or unsigned, the lauded Canadian hip-hop artist Classified gives everything he's got. The Nova Scotian rapper, born Luke Boyd, gradually built his name from the independent scene to nationwide prominence, becoming a highly regarded MC and an in-demand producer. By his ninth studio effort, 2003's Trial & Error, this regular joe from the rap-poor Maritimes informally became the face of Canada's East Coast hip-hop scene.
Boyd became interested in hip-hop upon encountering the tapes of Naughty by Nature, the Beastie Boys, and KRS-One, which he randomly collected while hitchhiking around his Enfield, Nova Scotia hometown. Around the age of 15, he began messing around with his father's sound and music equipment and soon started writing lyrics. The rural town of Enfield was no place to foster a rap career, so Classified relocated to the province's capital of Halifax. There, in his late teens, he established HalfLife Records and issued his first full-length album, 1995's Times Up. With the assistance of Halifax mixmaster DJ Jorun, who helped him with production, Classified released a string of independent singles and albums from the mid- to late '90s. He booked production gigs for other emerging rappers in Halifax, and was able to land himself opening spots for more established Canadian acts like Choclair, the Rascalz, and Saukrates. It was "Touch of Class", his first vinyl 12" single, however, that won him some national attention and airtime on college radio, in addition to an East Coast Music Awards nomination in the category of Urban Recording of the Year in 2000. That same year, he landed national distribution for Unpredictable, his seventh studio album. Winning a VideoFACT grant from MuchMusic, he made his first professional music video for the record's title track, which earned two Urban Music Association of Canada nominations.
By now, Classified was becoming the flagship rap newcomer of Canada, despite having paid his dues for more than five years. After his 2001 album Union Dues, his employer gave him the option of either relocating to Newfoundland or being laid off. Rap was his passion, so he chose the second option. Upon embarking full-time on his music career, Classified was rather apprehensive (especially when his unemployment insurance ran out), but his decision proved worthwhile when he was signed to the Toronto-based label UrbNet Records via his HalfLife imprint. His first UrbNet release, Trial & Error, was one of the best-selling independent rap albums of 2003. UrbNet even re-issued Union Dues after Trial & Error proved to be such a success.
On his steady climb to rap fame, the 2005 single "The Maritimes" from Boy-Cott-In the Industry won a wave of positive press greater than ever before. Featuring guest performances from Choclair, Royce da 5'9", and his brother Mic Boyd, the album won Rap Recording of the Year at the East Coast Music Awards and was nominated in the same category at the Juno Awards. Hitch Hikin' Music, a reference to his youth, also earned a Juno nomination after its 2006 release. The caliber of the album's collaborators, which included Canadian rapper Maestro Fresh-Wes and Tha Alkaholiks' Tash, was a sign that Classified had earned nationwide prestige.
Previous Hits
Classified's biggest singles are "Oh…Canada" (2010), "The Day Doesn't Die" (2011), "That Ain't Classy" (2011), "Inner Ninja" (2012), "Anything Goes" (2012), "Pay Day" (2013), and "3 Foot Tall" (2013). His albums Handshakes and Middle Fingers (2011) and Classified (2013) both made the Canadian Top Ten.
After scoring his first Top 40 singles 14 years after his album debut, the rapper attempts to prove that there's more to his music than his somewhat novelty ode to his native land with his 14th studio album, Handshakes and Middle Fingers. Starting with the opener "Intro: Ups and Downs", the Nova Scotian MC makes it clear that this time, he has weightier issues on his mind, as he battles with his personal demons against a background of violins and medieval flutes. Crunching basslines and twisted synth riffs back "That Ain't Classy", a blistering critique of celebrity lifestyle, and the jazz-hop "Danger Bay" (which samples the '80s CBS children's program of the same name) uses Hurricane Katrina and 9/11 news reports with a slightly heavy hand. The ambient, eerie electro beats that back the tale of "The Hangover" add to the album's rather doomy nature.
Classified isn't short on ideas, as demonstrated by his self-titled 2013 album – his 15th in 18 years. As tight as his material may be, he has yet to drop a real smash hit – one of those tracks that could define a genre, a year, or an Internet meme. 2009's "Oh…Canada" (a hip-hop version of the national anthem) came close, but the patriotic ditty seemed a bit contrived and found few listeners outside Canada's borders. On Classified, the rapper edges closer to an international market with "Inner Ninja", an elbow-swinging, jaunty cut that coasts over half-strummed guitars and the silky voice of singer-songwriter David Myles. Another strong candidate is "3 Foot Tall", a Hova-esque number featuring bouncy piano, wistful flute, and a children's choir. Beside these radio-ready tunes, the rest of the album sound grittier, but no less memorable.
Trivia
"No Pressure", one of the lead singles from Classified's upcoming album Greatful, features Snoop Dogg.
The Classified Concert Experience
Prepare yourself for one of the greatest Canadian hip-hop acts in the industry today. Classified delivers one of the most genuine and high-energy shows in the business, with a flawless blend of technical skill and searing rhymes. Whether you love his radio-friendly hits or his rawest and hardest-hitting tracks, the Classified concert experience will be an unforgettable set that you will be raving about for weeks afterwards.
Back to Top