We didn't find anything nearby, but here's what's happening in other cities.
6 events in all locations
Chilly Gonzales Tickets tour venues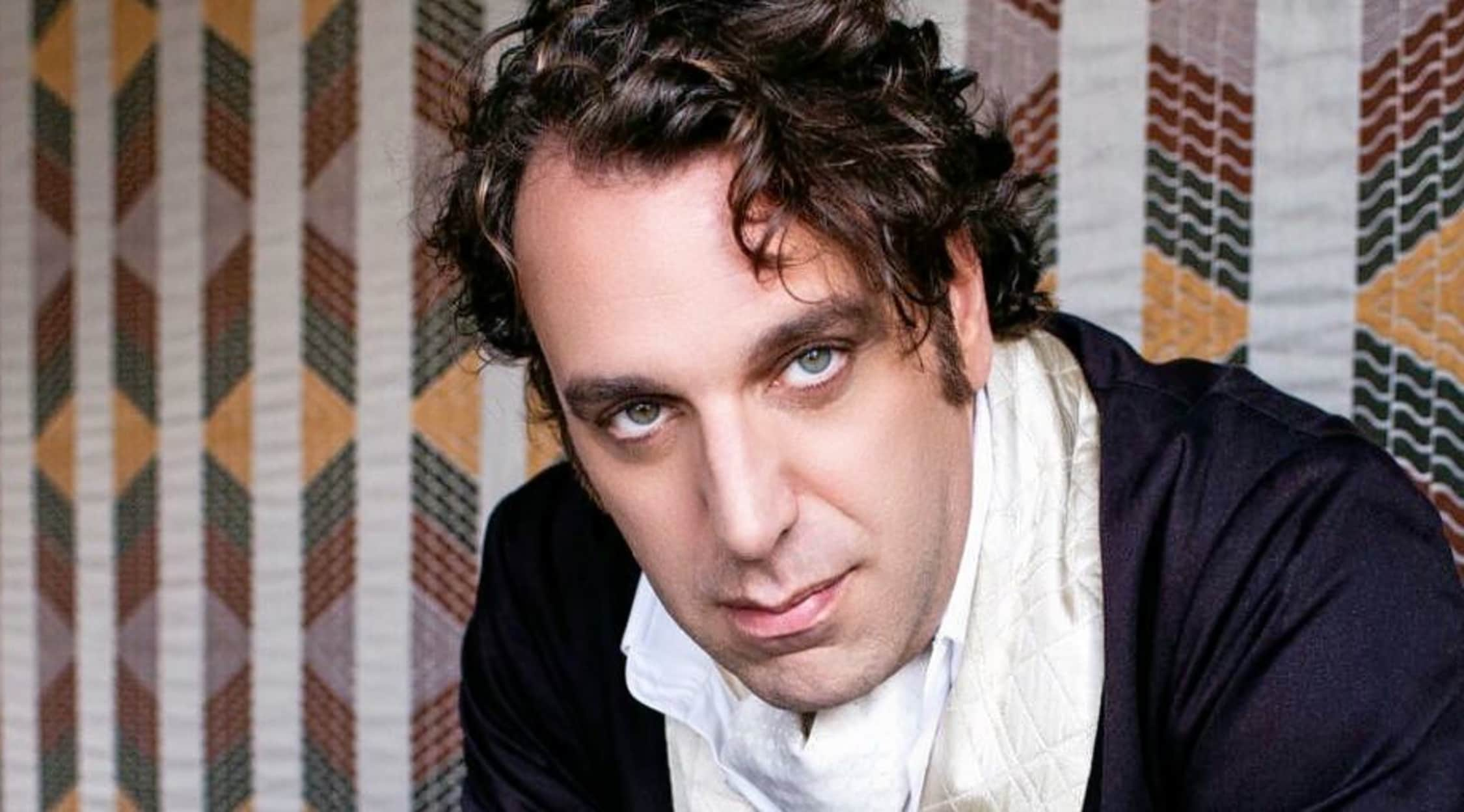 Rovi
Chilly Gonzales Tickets
Chilly Gonzales Schedule
Chilly Gonzales is a Grammy-nominated musician renowned for his first MC and electro albums. The successful composer, pianist and a producer consistently teams up with other Canadian musicians, like Peaches, Mocky and Feist, on projects.
As one of the more established acts of our time, Chilly Gonzales has already earned recognition for his collaborations, live shows and albums. Fans and critics respect Chilly Gonzales' talent, and you will too when you secure tickets of your own.
As a revered artist in the music world, Chilly Gonzales just keeps coming out with hit after hit. Come check him out when he performs live in concert and get ready for an extraordinary show with Chilly Gonzales at the helm! Chilly Gonzales consistently plays top-notch venues like Massey Hall in Toronto, Ontario. To get the skinny on the Chilly Gonzales' full schedule, just sign up for event updates through StubHub, so you'll always be in the know when this phenom is headed for a venue near you!
Chilly Gonzales Background
Born Jason Charles Beck in Canada, Chilly Gonzales first surfaced on the music scene as a DJ in Germany. But his musical roots run deeper than that. He began to teach himself piano at three, following in the footsteps of his older brother, Chris, who was taking lessons. Gonzalez later trained at McGill University where he launched his career as a composer and a performer. He eventually became the front man for the alternative rock band, Son, in the 1990s. Under the Warner Music Canada label, the LP, Thriller, generated a track that garnered a lot of airplay. The single "Pick up the Phone" even paved the way for opening gigs for the Barenaked Ladies. Eventually he parted ways with the Warner Music Canada label, and headed to Berlin in 1999, where he decided to leverage his Jewish faith as a marketing angle. Even though he didn't speak any German, Gonzales was pleased with his choice and incorporated changes in his musical style as well. Under the Kitty-Yo label, Gonzales built his image around rap. "Let's Groove Again" was a hit on the dance floor with its 1999 release. Gonzales held a steady presence in both nightclubs and summer pop festivals. Eventually, Gonzales began working with Peaches and together they spawned "Red Leather." He then issued his first full-length effort Gonzales Uber Alles in 2000. That same year he also delivered The Entertainist. His collaboration with Peaches raised both of the artists' profiles on the music scene and the media even billed the dynamic duo as "the Bonnie and Clyde of Prankster Rap." Around 2002, Gonzales recorded another album, Presidential Suite. Z followed a year later. Throughout 2003 and 2004, Gonzales dedicated much of his time to collaborations with Feist and Letang. When he set his sights on his solo career once again, his efforts yielded the magnificent Solo Piano album. Soft Power came next, dropping in 2008. Gonzales continued to lend his talents to joint projects throughout the 2000s and into the 2010s. His latest efforts include Chambers (2015) and Advantage Points (2015).
Chilly Gonzales Albums
Chilly Gonzales's career as a musician has taken several twists and turns. He released the album Solo Piano in 2004, comprised entirely of instrumental material. Solo Piano was unveiled in several countries and continues to be his best-selling album to date. His discography also includes: "Let's Groove Again" (1999); O.P. Original Prankster (1999); Gonzales Uber Alles (2000); The Entertainist (2000); Presidential Suite (2002); Z (2003); Solo Piano (2004); Soft Power (2008); Le Guinness World Record (2009); Ivory Tower (2010); The Unspeakable Chilly Gonzales (2011); Solo Piano II (2012); Octave Minds (2014); Chambers (2015); and Advantage Points (2015).
Chilly Gonzales Trivia
Did you know Chilly Gonzales set a Guiness world record? Yep, it's true. Gonzales holds the world record for the longest solo piano performance in history. He played for a remarkable 27 hours.
Chilly Gonzales Concert Experience
You will not want to miss out on the chance to see this incredible entertainer live! This remarkably talented individual delights crowds wherever he performs, so you will not want to pass up an opportunity to be in the audience at one of his shows near you! Music fans from across the nation travel to see him live, so you should purchase tickets soon as they will sell out fast. Nothing can quite compete with watching a powerhouse like Chilly Gonzales perform his hottest hits on a live stage. This is a unique experience that you will not want to miss.
What better time to step out onto the music scene than with the thrilling performance from Chilly Gonzales? Grab your tickets on StubHub's website right now! StubHub provides the most up-to-date information on a plethora of bands, locations, venue details, seating and prices! StubHub is easy to navigate, and you will be able to book your tickets in no time!
Back to Top