We didn't find anything nearby, but here's what's happening in other cities.
There aren't any events on the horizon right now.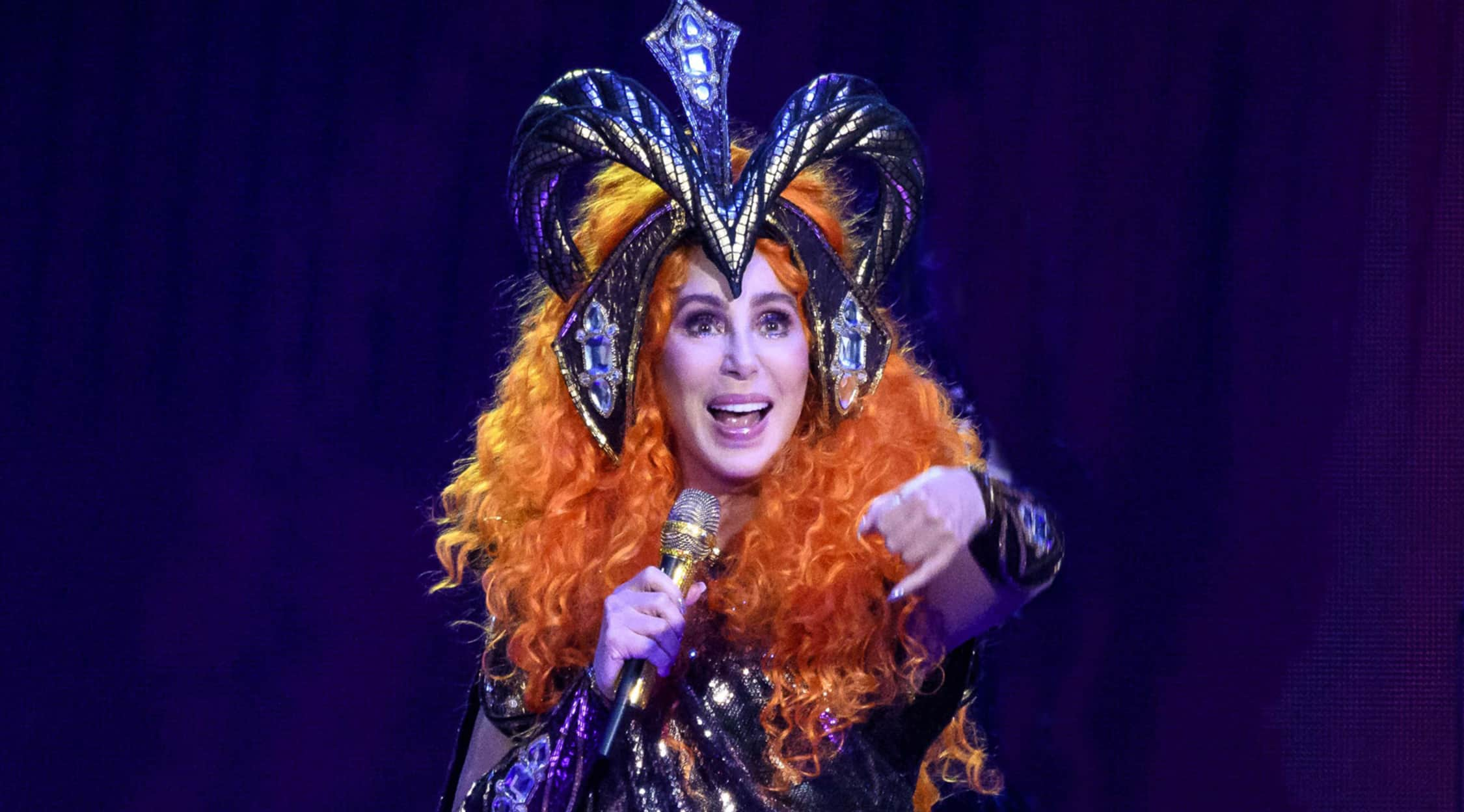 Zuma
Cher Tickets
Cher Tickets
The Cher Here We Go Again Tour 2019 is leaving Broadway in New York after grossing more than $1 million weekly in its first three months. The show features Cher's newest music and highlights her Cherokee heritage as it chronicles her life. Cher first appeared on Broadway during the 1980s, and she was nominated for an Academy Award for Best Supporting Actress as a star in Silkwood during 1983. She won an Academy Award for Best Actress in 1988 for her role in Moonstuck. Cher delighted 30 million television viewers weekly who watched The Sonny & Cher Comedy Hour. On The Cher Show, Cher interviewed Bette Midler, Elton John, Pat Boone, David Bowie, Ray Charles, Steve Martin, The Jackson 5, Ike and Tina Turner and Linda Ronstadt. Cher continues to break social barriers and push limits, letting no one stop her.
Cher's Latest Releases and Greatest Hits
Cher's latest releases include her renditions of ABBA's greatest hits. Her distinctive contralto voice and varied fashion choices continue to represent female autonomy in what she has described as a male-dominated entertainment industry. Cher's first No. 1 solo single was "Gypsies, Tramps & Thieves," followed by "Half-Breed," her second single to top the charts. "The Way of Love" rose to No. 7 on the Billboard Top 100 chart in 1972. "Bang Bang (My Baby Shot Me Down)" was Cher's first million-selling single in 1966, and she recorded it again for her album Cher in 1987. "I Found Someone" reached the Top 10 in 1988.
Where can I buy Cher tickets?
Buy your Cher tickets at StubHub, eBay's online ticket seller for sporting events, concerts and live entertainment, to have them sent immediately to your iPhone or computer inbox.
Are there Cher concerts near me?
The Cher Show 2019 will be in Madison Square Garden in New York City, the Capital One Arena in Washington, DC, the Park Theater at MGM in Las Vegas, the Pepsi Center in Denver, Colo., the Wells Fargo Center in Philadelphia, Pa., the Chase Center in San Francisco, Calif., and the Scotiabank Arena in Toronto, Ontario, among other venues. Get your Cher tickets online at StubHub.
Can you name some popular Cher songs?
"Dancing Queen" and "SOS" are Cher's most recent No. 1 songs. "Take Me Home" reached No. 2 on the Disco, Adult Contemporary, and R and B Charts. "Dark Lady," a ballad, was a No. 1 hit in 1974. Cher's fourth No. 1 hit was "Believe" in 1999.
Did Cher play starring or supporting roles in movies?
Cher appeared in all genres of popular movies. Her most recent is Mamma Mia! Here We Go Again, a musical comedy released in 2018. She appeared in Dear Mom, Love Cher in 2013, Zookeeper in 2011, Burlesque in 2010, and Mermaids, a lighthearted comedy, in 1990. Her earlier films were Silkwood in 1983, Mask in 1985 and Moonstruck and Suspect in 1987.
What's on Cher's 2019-2020 concert setlist?
The Cher Show 2019 features "If I Could Turn Back Time," one of Cher's No. 1 singles released in 1989, "I Got You Babe," "Dancing Queen" and her latest releases. The Cher Show 2019 closes with "You Haven't Seen the Last of Me."
Which awards has Cher won?
This multitalented star won a best dance recording Grammy for her album Believe, a best actress Academy Award for Moonstruck, a best actress Cannes Film Festival Award for Mask, an Emmy and three Golden Globes. She received a Kennedy Center Honor and an award from the Council of Fashion Designers of America. She won Best International Female Recording Artist in 1992 and 2000.
Which artists are similar to Cher?
Cher's fans may also enjoy Barbra Streisand, Madonna and Celine Dion.
Back to Top