We didn't find anything nearby, but here's what's happening in other cities.
There aren't any events on the horizon right now.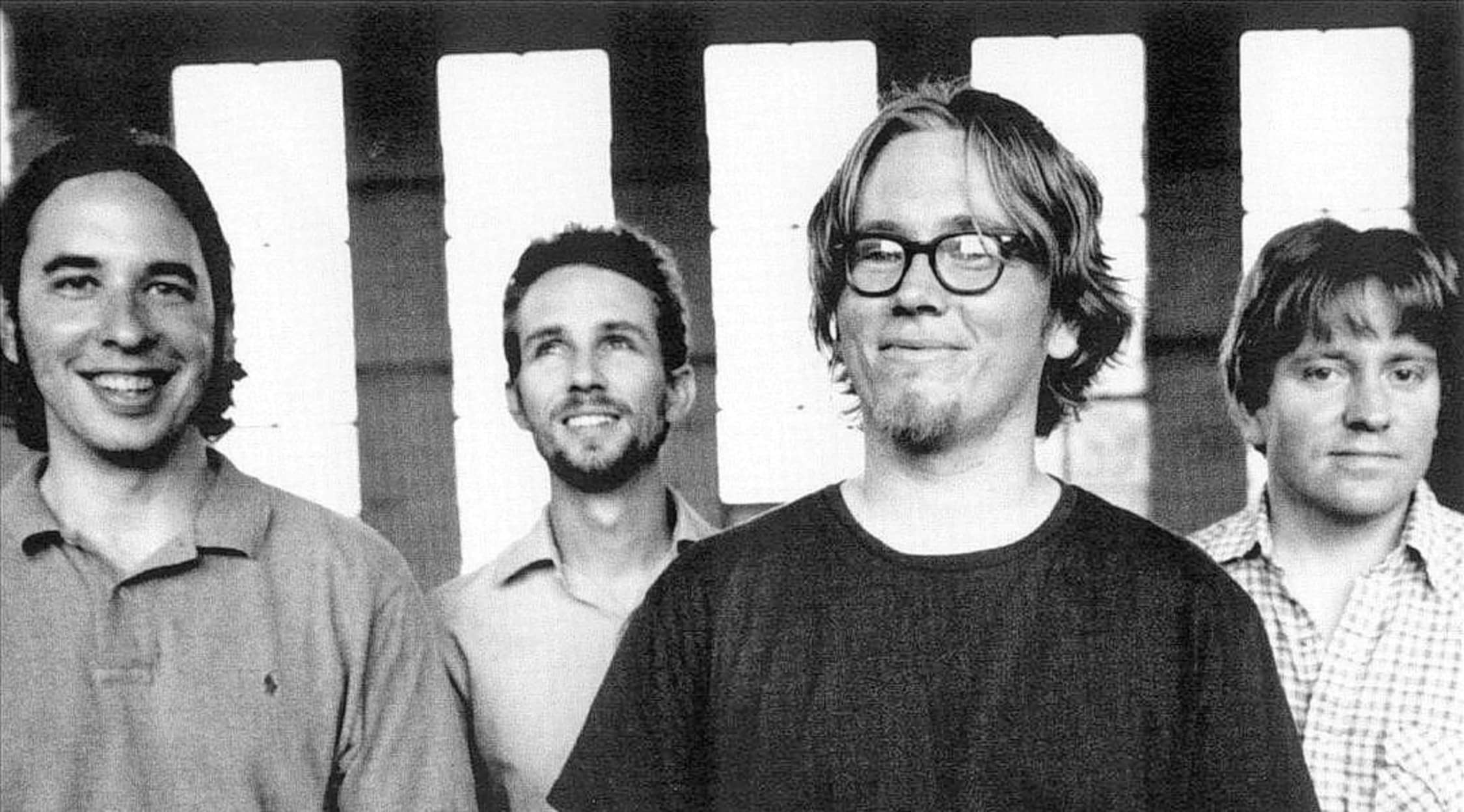 Rovi
Centro-Matic Tickets
Centro-Matic Schedule
Never faltering ondelivering dazzling live performances to their devoted fans at high-profile venues across the nation, Centro-Matic have become icons of the indie rock scene. Centro-Matichave continuously proved they're a band that makes music for the sheer joy of it and have neverdrifted from their ideals in the process. But, after twodecades together, Centro-Matic's run is coming to an end. In the fall of 2014, Centro-Matic announced that after their 2014 tour closes in December, they will no longer be performing. Now is your chance to say goodbye to Centro-Matic's bandmates - Will Johnson, Matt Pence, Scott Danbom and Mark Hedman. You can catch a farewell showat theTown Ballroom in Buffalo, New York; and Dans Silverleaf in Denton, Texas. Don't miss out on what could be their final performance and grab your tickets through StubHub for Centro-Matic today!
Centro-Matic Background
Alternative country band Centro-Matic first took shape back in the 90s as a side project started by Will Johnson. Johnson, who was then playing with a band called, Funland, was a drummer from Denton, Texas. At the close of 1997, the dynamic of Centro-Matic shifted when Matt Pence, also a drummer, collaborated with Johnson to work on what would become their first LP, Redo the Stacks. Reflecting on those early days, Johnson explained that while on college break, he and Pence would spend hours holed up in a pocket-sized room recording close to 30 tunes. "We weren't trying to make anything polished or stylized. We were just trying to get these rock and pop songs down in a very believable, warts-and-all kind of way. With Redo the Stacks, I was learning how to write songs - learning by doing." The experience set the tone of what Centro-Matic would become. And, the album and their passion for wanting to deliver it live fueled Centro-Matic's formation. "There was never a formal asking for anyone to join," Johnson said. "It was just like, 'Hey, man, do you want to meet down at the rock club and play a show? That's what happened in February of 97, and that's what we've been doing ever since." Now, after years of crafting an impressive repertoire of music and years of rigorous touring, Centro-Matic is sadly calling it quits. The band announced that 2014 marks their final journey together as a group. Nevertheless, they've always been appreciative of their fans. Will Johnson said, "We were never the most popular band on the block, but the kind of long-running support we've received has been something consistent and immeasurable..."
Centro-Matic Albums
Centro-Matic is credited for releasing multiple LPs, EPs, 7" records, cassettes and soundtracks. Their extended plays include: Most Everyone Will Find (2000); Opportunity Split EP with Vermont (2001); Flashes and Cables (2004); I Am Six Pounds Of Dynamite (2005); Triggers and Trash Heaps (2006); Operation Motorcide (2007); and Centro-matic/South San Gabriel: Eyas (2010). Their LPs include: Redo the Stacks (1996); Navigational (1999); The Static vs. The Strings Vol. 1 (1999); All the Falsest Hearts Can Try (1999); South San Gabriel Songs/Music (2000); Distance and Clime (2001); Love You Just The Same (2003); Fort Recovery (2006); Centro-matic/South San Gabriel: Dual Hawks 2 CD/LP (2008); Candidate Waltz (2011); and Take Pride in Your Long Odds (2014).
Centro-Matic Trivia
If you're wondering how Centro-Matic came to be Centro-Matic, Will Johnson has the explanation: "I had an old accordion, and the model name was 'Centro-Matic.' I still have the accordion. I just needed a way to identify what was on those cassettes, to be honest with you, so I just started putting masking tape labels on them marking them as Centro-Matic #1, Centro-Matic #2 instead of my own name... That's where the name came about."
Centro-Matic Concert Experience
When a talented musical cast like Centro-Matic takes the stage, the camaraderie and vibe is ever-present, giving you plenty of reasons to click off the big-screen and head out to see it all happen up close and personal as Centro-Maticlooks to put on yet another fantastic show for a rabid fan base.And, if you've never seen a Centro-Matic show live, now is definitely the time. Centro-Matic, the group who still proudly has its original members intact, announced that their December tour will be their final tour. In a letter to fans Will Johnson explained that the bandmates "feel the time is right to celebrate the existence of this thing, then let it rest." He also added that he feels this farewell tour "should be a gathering of friends, old and new, in some venues that have been kind and loyal to us over the years." As heroes of the alternative country scene, Centro-Matic is one group that will be sorely missed.So, make the concerted effort to secure your tickets now through StubHub before it's too late. And, don't forget to bookmark StubHub for all of your entertainment needs. From theater tickets to sports tickets, StubHub is always here for you!
Back to Top
Epic events and incredible deals straight to your inbox.