We didn't find anything nearby, but here's what's happening in other cities.
7 events in all locations
Carl Palmer Tickets tour venues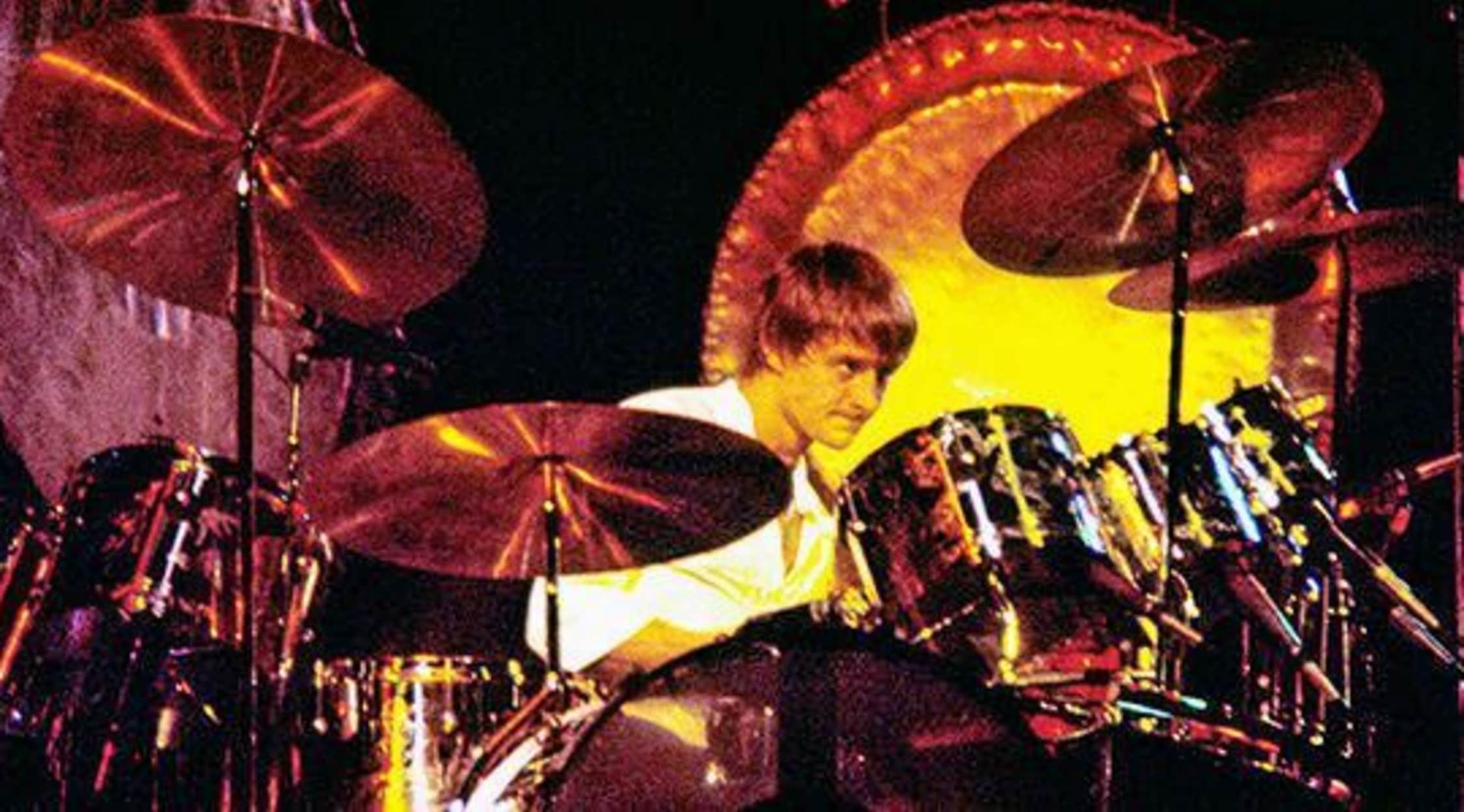 Alamy
Carl Palmer Tickets
Carl Palmer - The 2015 Tour
Prog Metal fans have something to live for this year and that is the return of the rhythm king Carl Palmer as he sets off on an amazing world tour! The famed and hallowed name that is drum legend Carl Palmer has found himself on tour once again bringing the world his mind boggling drum solo's and amazing psychedelic visuals to fans new and old! Be among the few and the privileged to see one of rock's greatest treasures as Carl Palmer redefine the artistry of drumming and the concept of rock music all over again! This is not a show to miss as Carl Palmer will astound you in ways you never thought a drummer could. Last year's Asia tour was such a success, Palmer is bringing back his other amazing super group sound of Emerson, Lake, and Palmer, with this ELP Legacy tour! Hear again with fresh ears the sounds of Prog Metal's first and legendary supergroup Emerson, Lake and Palmer, as Carl Palmer shows the world once again why he is a living rock legend! This ELP Legacy tour makes it's home all over the world but get your tickets today for the stops in your area as Carl Palmer travels to: Krush Fest Legends of Rock Originals, October 16th in Great Yarmouth England, Sugar Loaf Performing Arts Center November 12th in Chester New York, Tralfamadore Music Hall November 13th in Buffalo New York, Havana New Hope November 14th in New Hope Pennsylvania, Tangier Cabaret Room November 18th in Akron Ohio, and many more stops all the way through December! Tickets are going fast to see one of rock's living legends live so don't miss out on your opportunity to see Carl Palmer from Emerson, Lake, and Palmer as well as Asia fame before time runs out! Hurry over to the one place that has all you venue and ticket information needs Stubhub.com!
About
For many in the musical world Carl Palmer is a name that needs no introduction. Like the idols that inspired Palmer to pick up the drums, Palmer too, would be among the legends like Gene Krupa, Buddy Rich, and so many other drum gods! Born in Birmingham England, Carl Palmer was destined to become a musician whether by choice or not. Both grandparents were classically trained musicians as well as his parents with his mother being a concert Violinist like his grandmother and his father was a dancer, guitar player, and drummer. Fascinated with the drums Palmer would begin his training and study of the instrument at the young age of six and would continue to pursue the instrument well into his professional youth. By the time that Palmer had turned fourteen he would be in his first group known as The Mecca Dance Band and then at fifteen would join a motown styled rock group known as The Craig. These early years in the music scene would invariably craft his professionalism so that in just three to four years time, Palmer would be working with Mick Jagger to produce the band the Thunderbirds and then his greatest achievement in his early years, landing the drummer position for Arthur Brown's project The Crazy World of Arthur Brown were his success was met with strained friendships and artistic flare ups in creative direction. The time would be a huge learning point for Palmer as it also taught the young drummer virtuoso showmanship and theatrical implication for his future endeavors later down the line. From the wild time with Arthur Brown, Palmer's next band was one made up of former Arthur Brown keyboardist Vincent Crane would create the wonderfully charming Atomic Rooster. The group would also become a success in the progressive musical rock scene but would only last for a short while as another, more creatively exciting opportunity would be right around the corner for Palmer. While working on Atomic Rooster Palmer would get a phone call from Keith Emerson asking him to audition for his new group with King Crimson's front man Greg Lake. Reluctant at first, Palmer wanted to continue his young group that he had just put together but when the first rehearsal went in an almost magically amazing way, Palmer folded up shop and joined what would forever be known as Emerson, Lake, and Palmer.
The newly formed group immediately gained recognition and was hailed in the media as a "Super Group" for all three members had not only created the scene of the late sixties early seventies 'Prog Rock' movement, but also had been a part in groups individually that wowed audiences and music fans alike. The group would go on to change the music scene for true rock fans and music lovers but invariably pop music would push the group's music aside and as the band broke up in the 1980's, Palmer would join his next supergroup "Asia" which again would go on to become legends in the next evolution of Prog Rock.
Previous Hits
Carl Palmer's music has influenced generations of musicians the world over. From Emerson, Lake, and Palmer, to Asia, and beyond Carl Palmer's music has spanned four decades and some his most amazing are still listened to today! Songs like "Lucky Man" and "Take a Pebble" are still hailed as some of the most innovating songs in rock history!
Trivia
Carl Palmer's first band The Mecca Dance Band was one of his first paying gigs. At fourteen years old he was being paid twenty-three pounds a week for performances back in the sixties. Palmer has endorsed Paiste Cymbals since 1970 his cymbal setup is the stuff of legends having been lovingly replicated and poked fun at in films such as Wayne's World and This is Spinal Tap.
The Carl Palmer Concert Experience
Find yourself once again front and center as drumming legend Carl Palmer segues into his third thirteen minute drum solo as lights and visuals from his years in Arthur Brown, and Emerson, Lake, and Palmer, shoot out over the expectant audience. Watch as a living legend continues to wow audiences new and old on the intensity and artistry of drums and still pushing them to new limits. Hear the greats from his time in The Crazy World of Arthur Brown, Emerson, Lake, and Palmer, Asia, and more as Carl Palmer shows the world once again why he is one of the few true drum legends worthy of his place in the modern rock hall of fame!
Back to Top