BURNING MAN FESTIVAL TICKETS
We didn't find anything nearby, but here's what's happening in other cities.
There aren't any events on the horizon right now.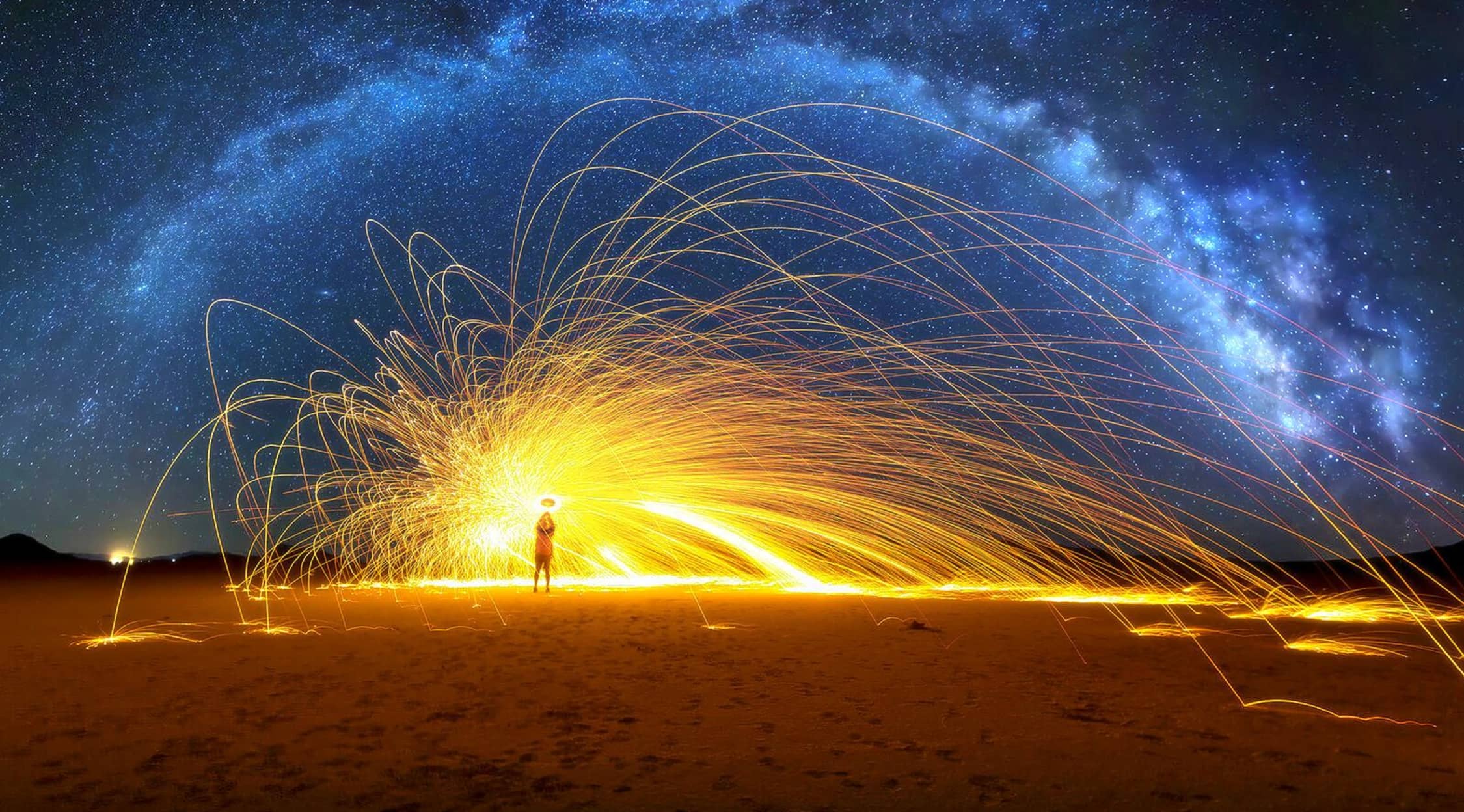 iStock
Burning Man Festival Tickets
Burning Man Festival Tickets
The world-famous Burning Man festival is back again this year with more fun than ever. Whether you are looking to have some fun, discover something about yourself or just generally get lost in the desert, there's a little something for everyone at Burning Man. Come experience the outrageous sights and sounds, which are all capped off by the signature effigy burning. Many things are described as an unforgettable experience, but few can really lay claim to that designation more than the Burning Man festival.
From a Burning Beach to Black Rock City
Burning Man first began in 1986 when Larry Harvey and Jerry James decided to create a towering wooden effigy and burn it on a beach in San Francisco to celebrate the solstice. From these humble roots, the Burning Man festival eventually formed. Growing every year since, this nonprofit organization seeks to provide the best experience possible for the avid fans who attend the event. Formed to promote values like civic engagement, social awareness and more, all while having fun, it's an unforgettable time for anyone lucky enough to snag Burning Man Festival tickets.
Where can I buy Burning Man Festival tickets?
You can get Burning Man Festival tickets at StubHub. The site and mobile app features a vast selection of tickets for events ranging from musicians to sports games, carnivals and tons more along with valuable information on showtimes for each event.
Where is the Burning Man Festival held?
Burning Man is held in the Black Rock Desert in Nevada each year. What's unique about Burning Man compared to other festivals is that the intent of those who come to visit is to erect a temporary village known as Black Rock City, which is composed of its own distinct camps and infrastructure.
How do you get to Burning Man?
How to get to Burning Man is a huge concern for most first-time visitors. Given Black Rock City's remote location, it can be difficult to find when first setting out. When getting there, the closest city in Nevada is Reno with the exact coordinates of Black Rock City being 40°45'13.83″N, 119°16'37.20″W. There are also communal ride sharing services people can use.
How many people attend the Burning Man Festival each year?
Burning Man is regularly attended by thousands of people from across the world during each year's festival. In 2017, there were nearly 70,000 people occupying the spaces in Black Rock City. You should expect for there to be around this many people every year, barring any kind of environmental factors that may influence attendance numbers.
What can you do while at Burning Man?
One of the central tenants of Burning Man is creation. As a result, each year's festivities involve many art installations and ways to create art for those in attendance. Given the impermanence of everything relating to the event, installations and sculptures are usually replaced each year with new ones, meaning the only way to see past art would be from the event's digital gallery. Music is also a major part of Burning Man, with visitors even being encouraged to perform on stage, if they so desire, by scheduling their performances with the staff.
How long does the Burning Man Festival last?
The Burning Man Festival schedule typically lasts anywhere from a week to 10 days in length most years. For example, the 2019 Burning Man festival lasted from August 25 to September 2 for a total of nine days.
Do any celebrities attend Burning Man?
Celebrities frequently attend the Burning Man festivities each year. The likes of Will Smith, Elon Musk, Jared Leto, Paris Hilton and plenty more have taken the trip out to Black Rock City over the years. Musicians like Gorgon City have also come to enjoy the festival and perform.
Back to Top