We didn't find anything nearby, but here's what's happening in other cities.
There aren't any events on the horizon right now.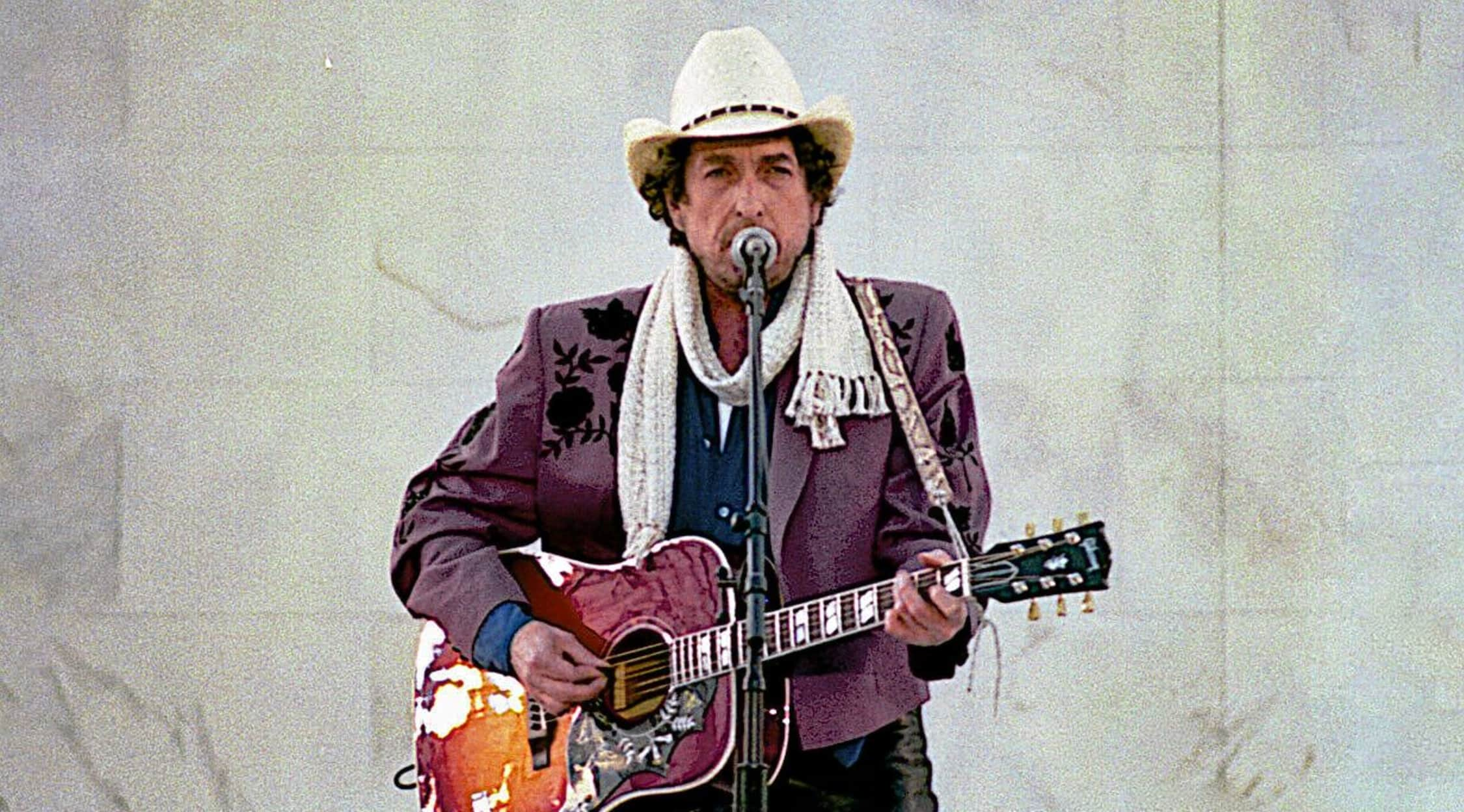 Zuma
Bob Dylan Tickets
Bob Dylan Tickets
Blending rock, blues, country and traditional folk music with social commentary and heartfelt lyrics, Bob Dylan is one of the legends of music, engaging audiences with powerful live performances. He has built a prolific career spanning more than 30 studio albums with more than 100 million copies sold. He is a member of the Rock and Roll Hall of Fame and won some of the most prestigious awards in the world. Apart from singing, Bob Dylan also specializes in the keyboard, guitar and the harmonica.
The Voice of a Generation
Bob Dylan's music career blossomed in the early 1960s when he became heavily immersed in the folk music scene of New York City. While playing at clubs in Greenwich Village, he met other folk singers who shared his passion, including Fred Neil, Dave Van Ronk and Tommy Makem. Dylan received limited attention after the release of his first album, which was self-titled, in 1962, but by the time he released a second album the next year, his fortunes had considerably changed. He had a number of early hits, including "The Times They Are a-Changin," "Like a Rolling Stone," "All Along the Watchtower" and "I Want You." His music played a role in the social movements of the 1960s. In the following decade, his albums Planet Waves, Blood on the Tracks and Desire all reached No. 1 on the US charts. He returned to No. 1 with Modern Times in 2006 and Together Through Life in 2009. He has received 39 nominations from the Grammys alone, winning 10 of the awards, including the 1973 and 1998 Album of the Year, the 1980 Best Rock Vocal Performance for a Male, the 1995 Best Traditional Folk Album and the 1998 and 2002 Best Contemporary Folk Album. He also received a Grammy Lifetime Achievement Award in 1991. Denoting his wider cultural impact, Bob Dylan is the only person besides George Bernard Shaw to receive both an Academy Award - the 2000 Best Original Song for "Things Have Changed" - and a Nobel Prize in Literature. He is also a recipient of the 2012 Presidential Medal of Freedom.
Where can I buy Bob Dylan tickets
StubHub offers a wide selection of tickets to upcoming Bob Dylan tours and concerts.
Is Bob Dylan touring in 2019?
Bob Dylan has been touring continuously since 1988 under the name the Never Ending Tour. He wraps up his 2019 European tour July 14.
Is Bob Dylan coming to a city near me?
Bob Dylan tours all around the world. In 2018, he visited the United States, Canada, Europe, Australia, New Zealand, Singapore, Hong Kong, Taiwan, Seoul and Japan. Check StubHub to see if he is coming to your area.
What is the Bob Dylan tour's setlist like?
Bob Dylan's setlist in 2019 includes "It Ain't Me, Babe," "Highway 61 Revisited," "Simple Twist of Fate," "Can't Wait," "When I Paint My Masterpiece," "Honest with Me," "Tryin' to Get to Heaven," "Scarlet Town," "Make You Feel My Love," "Pay in Blood," "Like a Rolling Stone," "Love Sick," "Thunder on the Mountain," "Gotta Serve Somebody," "Blowin' in the Wind," "It Takes a lot to Laugh, It Takes a Train to Cry," "Early Roman Kings," "Girl from the North Country" and "Things Have Changed." The exact setlist may change in between performances.
Who are the members of Bob Dylan's band?
Bob Dylan's touring band consists of lead guitarist Charlie Sexton, bass guitarist Tony Garnier, percussionist Goerge Receli and Donnie Herron on banjo, violin and more. Garnier is the longest serving member of the band. He has toured with Bob Dylan since around 1990.
Which artists are most similar to Bob Dylan?
Fans of Bob Dylan might also want to check out Bruce Springsteen and Neil Young.
Back to Top