We didn't find anything nearby, but here's what's happening in other cities.
There aren't any events on the horizon right now.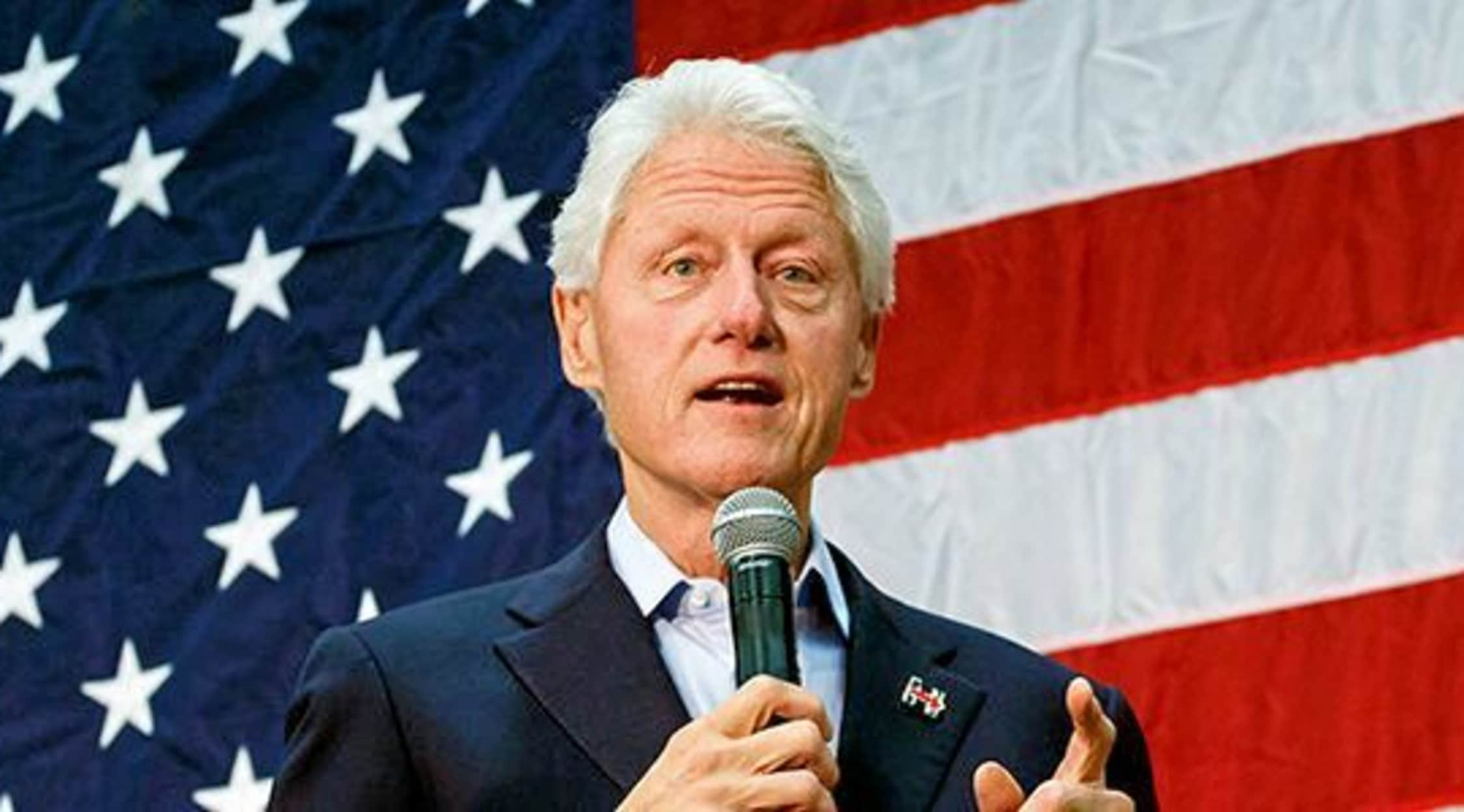 Alamy
Bill Clinton Tickets
Bill Clinton Tickets
As the President of the United States from 1993 to 2001, William Jefferson Clinton was Commander in Chief during a pivotal time in U.S. history. During his administration, the country experienced the economic boom of the tech industry, low unemployment and low inflation. As an advocate for health care and education reform, President Clinton currently is known for his charity work and global activism. In 2005, he established the Clinton Global Initiative, a part of the Clinton Foundation. The Clinton Global Initiative aims to connect world leaders to solve important global problems. Bill Clinton's tour features his reflections on his political career, his charity work and other issues. Former First Lady and presidential candidate Hillary Clinton often joins him. He appears in major cities across the United States and Canada.
The First Baby Boomer President
William Jefferson Clinton's political career began in 1976 when he was elected the Attorney General of Arkansas. In 1978, he was elected governor for the first time. After a failed run for a second term, he was re-elected as governor in 1983. As governor of Arkansas, he promoted education and welfare reform, which led to a decrease in high school dropout rates and an increase in college entrance exam scores. In 1992, he ran for President as the Democratic Presidential candidate against President George H.W. Bush and an independent candidate, Ross Perot. Clinton won the White House and took office on January 20, 1993. Major events rocked the first few months of his presidency, including the 1993 World Trade Center bombing and the Waco standoff. As president, Bill Clinton signed many groundbreaking pieces of legislation, including the Family and Medical Leave Act of 1993. Some legislation and policies, such as "Don't Ask, Don't Tell" and the North American Free Trade Agreement, were controversial. He also achieved several notable foreign policy accomplishments. President Clinton sent peacekeeping forces to Bosnia and launched attacks against Saddam Hussein in Iraq. He oversaw the signing of the 1993 Oslo Accord between Israel and the Palestine Liberation Organization and the signing of the Dayton Peace Accords, which ended the war in Bosnia. An advocate for the health care and education reform, President Clinton's two terms also were marked by scandals like Whitewater and an affair with Monica Lewinsky that led to his impeachment in the House of Representatives. He was the second US President to be impeached by the House. He was found not guilty by the U.S. Senate and completed his second term in 2001. Since the end of his presidency, Bill Clinton has continued charitable work through the Clinton Foundation and the Clinton Global Initiative.
Where can I buy Bill Clinton tickets?
StubHub is the world's largest online marketplace for live ticket sales. StubHub offers tickets to over 10 million events around the world, including speakers, sporting events, concerts, theatre performances and live shows.
What can I expect from a Bill Clinton show?
From November 18, 2018, to May 4, 2019, Bill Clinton embarked on a tour with his wife entitled An Evening With President Bill Clinton and Former Secretary of State Hillary Rodham Clinton. During this slate of appearances, the Clintons shared share stories and anecdotes that shaped who they are.
Who has served as a moderator for this show in the past?
Bill Clinton has been joined on stage by Ben Stiller, Star Jones, Paul Begala, Tony Goldwyn and Jordan Klepper. The moderator will depend on the date and location of the show. Moderators are subject to availability and may be subject to change.
Where has Bill Clinton appeared in the past?
Past shows have been held in major venues, including the Fox Theatre Detroit, The Forum in LA and the Beacon Theatre in New York.
How long is a Bill Clinton speaking engagement?
The show runs approximately 90 minutes.
What other speakers are similar to Bill Clinton?
Fans of Bill Clinton may also enjoy speaking engagements by other politicians such as Newt Gingrich and Valerie Jarrett.
Back to Top
Epic events and incredible deals straight to your inbox.