-

The Barns at Wolf Trap, Vienna, VA, US
Ani DiFranco Tickets tour venues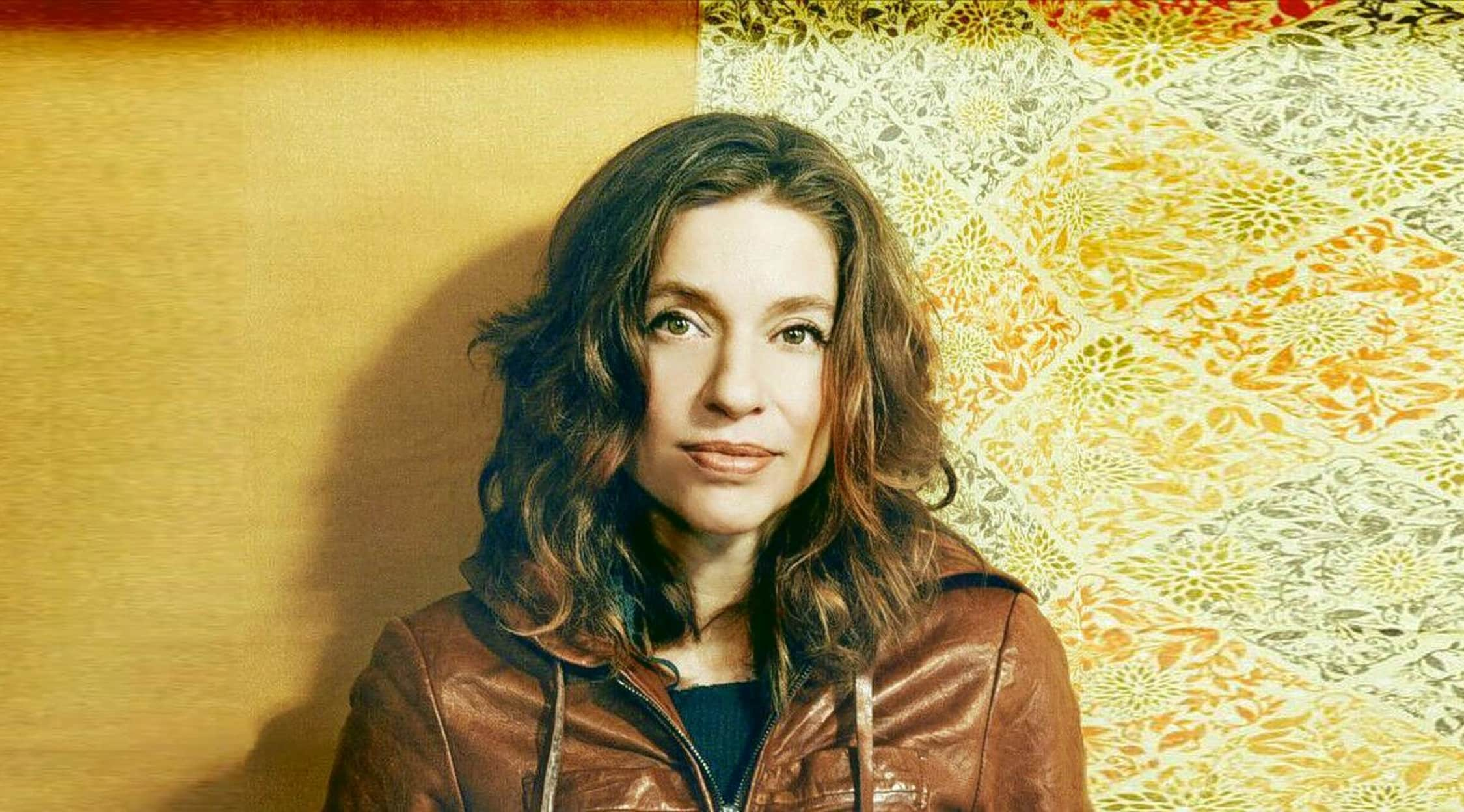 Rovi
Ani DiFranco Tickets
Ani DiFranco Tickets
Ani DiFranco is a prolific singer-songwriter who emerged from the Buffalo, NY, area in the early 1990s. DiFranco writes mostly confessional songs in the vein of a Carole King or a Mary Chapin Carpenter. However, DiFranco's style has long been more alternative and outspoken than either of those singers. She was a phenomenon on campuses in the 1990s with her open bisexuality and her obvious feminist outlook. DiFranco continues to tour and inspire large crowds today.
Righteous Babe
Ani DiFranco was writing and performing her own music as a young teenager. By age 15, she was emancipated and living on her own in the Buffalo area. She attended a magnet high school designed to prepare students for careers in the arts. Since her youth, DiFranco has been attracted to the DIY community. She got her start by asking local businesses if she could play in their establishments. When she started to meet with record labels, she was struck by the expensive furniture and trappings of their offices. DiFranco felt that money would be better spent on the music or paid to the artists themselves. She was motivated to start her own label, Righteous Babe records. To date, she has released 19 solo studio albums and several other live albums.
Where can I buy Ani DiFranco tickets?
StubHub is your source for tickets to see an Ani DiFranco concert, as well as check upcoming shows and tour dates. As the largest ticket marketplace in the world, StubHub is the place to find tickets for any live event.
Where is Ani DiFranco playing?
Ani DiFranco spends lots of time on the road. In 2019, DiFranco will be playing in New Orleans, Spokane, Calgary and many other places in between.
What can I expect from Ani DiFranco?
DiFranco has long been known for her intensely personal lyrics. However, her concerts are also unapologetically activist. She plays energetic, 90-minute sets and typically tours with an opening act like Peter Mulvey. In addition to her songs "Names and Dates," "Binary" and "Coming Up," she also covers classic 1930s labor songs like "Which Side Are You On." DiFranco often jams with her backing band and enjoys talking with the crowd. She has a devoted following of devoted fans. Many make it a point to see her whenever she's in town. Her audience is mostly made up of women in their 30s and 40s, but she is also a perennial favorite with teen and college-aged women.
Is Ani DiFranco coming to a city near me?
In addition to touring in support of her albums, DiFranco is a regular at folk festivals around the country. In 2019 alone, she will play everything from Salmonfest in Alaska to the Philadelphia Folk Festival.
What are some of the awards Ani DiFranco has won?
DiFranco has been nominated for nine Grammy Awards, winning one. She's also won two Gay/Lesbian American Music Awards and a Woody Guthrie Award. DiFranco is one of the biggest names in folk right now.
What are the biggest shows Ani DiFranco has played?
DiFranco's tours often lead her to play for very large audiences. She's played several iconic rock venues, like Red Rocks in 1999 and New York City's Central Park SummerStage in 1997. DiFranco has even played the UK's iconic Glastonbury Festival in 2017.
Which artists are similar to Ani DiFranco?
Ani DiFranco is often compared to folk legends like Pete Seeger and more current artists like the Indigo Girls. She has a lot in common with her fellow thoughtful 1990s artists Natalie Merchant, Tori Amos and Aimee Mann. Younger artists like Tegan and Sara count her as an influence.
Back to Top
Epic events and incredible deals straight to your inbox.