We didn't find anything nearby, but here's what's happening in other cities.
There aren't any events on the horizon right now.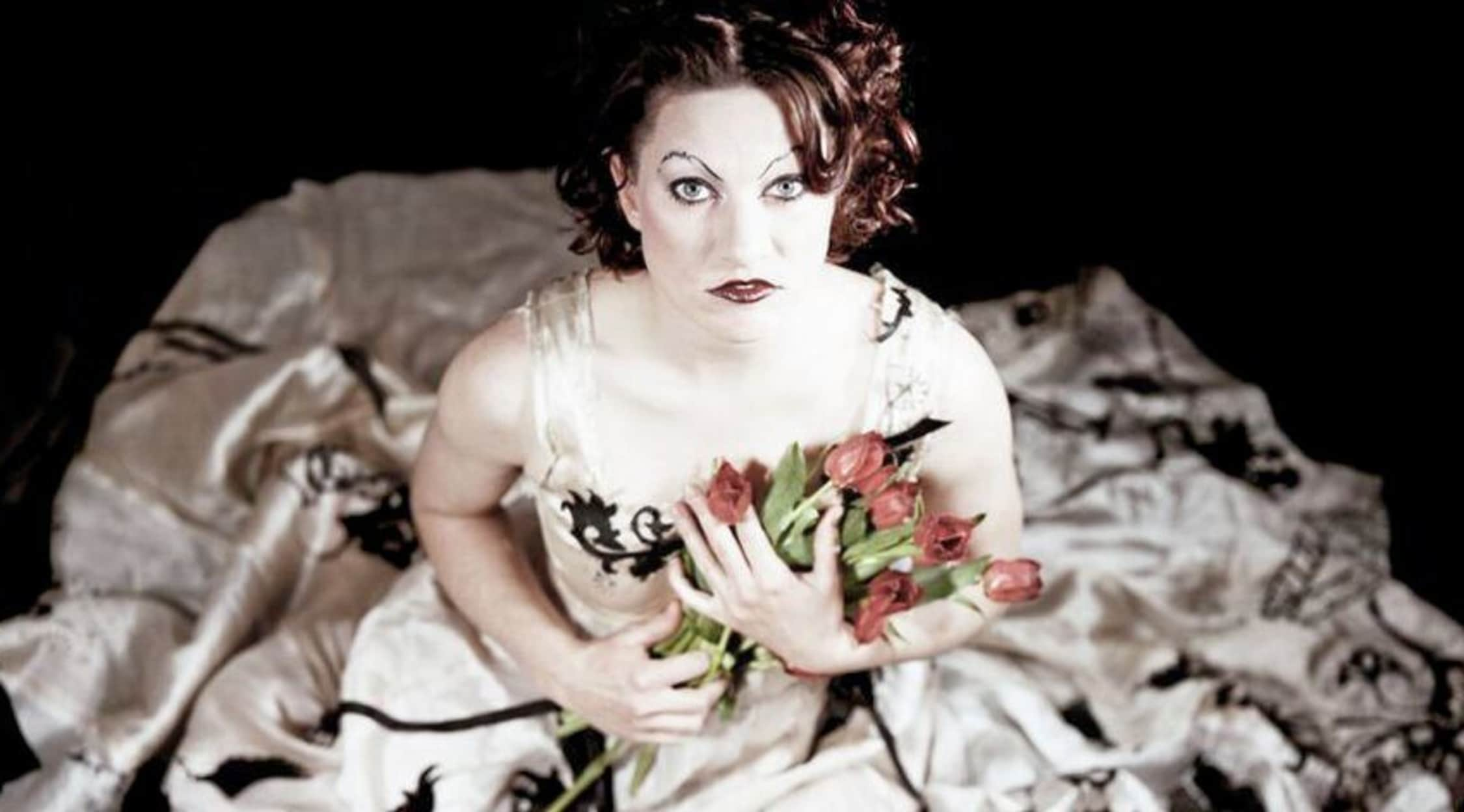 Rovi
Amanda Palmer Tickets
Amanda Palmer Tickets
Amanda MacKinnon Gaiman Palmer, better known as Amanda Palmer, counts as one of the 21st century's most eclectic and interesting artists. She is not only a singer and songwriter; she's also an author and performance artist, a skill which she brings with her to the concert stage. Palmer's live shows have an element of cabaret in them due to her background as an actor. Aside from being a solo artist, she has been a part of or founded The Dresden Dolls, Evelyn Evelyn and the Grand Theft Orchestra. She has won numerous awards in the music and theater worlds.
Who Killed Amanda Palmer?
Playing on David Lynch's Twin Peaks TV show and the big question from that show of who killed Amanda Palmer, the artist put out a book of photographs to accompany her first studio album, Who Killed Amanda Palmer? The book is titled Who Killed Amanda Palmer: A Collection of Photographic Evidence. Her husband, author Neil Gaiman, wrote stories to go with the photos by Kyle Cassidy. The photos were meant to look like the post-mortem files of a deceased Palmer.
Where do I find Amanda Palmer concert tickets?
Fans can look at StubHub to locate tickets to all of Amanda Palmer's shows. StubHub equips ticket buyers with a secure way to buy concert tickets online via mobile phone, laptop or other device.
Is Amanda Palmer doing any concerts this year?
Amanda Palmer has concert dates planned in various places throughout Germany, France and England. She has stops at venues like Admiralspalast Berlin and at Union Chapel London.
How long will this tour last?
This limited European tour runs from September 2019 until December 2019.
What are Amanda Palmer's albums?
Who Killed Amanda Palmer (2008), Theatre Is Evil (with the Grand Theft Orchestra in 2012) and There Will Be No Intermission (2019) are her solo studio albums. She has released two collaborative studio albums, You Got Me Singing with Jack Palmer (2016) and I Can Spin a Rainbow with Edward Ke-Spel (2017). She has a couple of other albums out as well: Amanda Palmer Performs the Popular Hits of Radiohead on Her Magical Ukulele (2010), Amanda Palmer Goes Down Under (2011), An Evening With Neil Gaiman & Amanda Palmer (2013) and Piano Is Evil (2016).
What does Amanda Palmer sing on her concert setlist?
Amanda Palmer sings a variety of her own songs, and she also covers songs by other artists. Her setlist songs include "Astronaut (A Short History of Nearly Nothing), "Judy Blume," "Runs in the Family," "The Thing About Things," "Bigger on the Inside," "Part of Your World" (Jodi Benson cover), "Machete," "A Mother's Confession," "Oasis," "The Killing Type," "Drowning in the Sound," "Voicemail for Jill," "Let It Go" and "The Ride."
What are some notable collaborations that Amanda Palmer has done?
Amanda Palmer worked on the album You Got Me Singing with her dad, Jack Palmer. They did a string of concerts to support and promote the album. She also had the opportunity to work with Edward Ka-Spel, the frontman for the Dutch experimental group Legendary Pink Dots. The resulting album was called I Can Spin A Rainbow. In May and June of 2017, they went on tour, along with Patrick Q. Wright, the former violin player for Legendary Pink Dots.
What should I expect from an Amanda Palmer concert?
Her work is both cutting edge and a bit whimsical, and her concerts tend to be very theatrical affairs. She has been known to solicit questions from the audience; she then leaves an answer box in the lobby for audience members to write out their answers to her questions. This show segment gives it a serious and intimate element. Her vocals sound strong and powerful. Amanda Palmer also features songs from her bandmates' albums as part of her show.
What other artists would Amanda Palmer fans like?
Tori Amos and Bjork would appeal to Amanda Palmer fans. Look for tickets to these and other live acts at StubHub.
Back to Top
Epic events and incredible deals straight to your inbox.